By Scott Baltic, Contributing Editor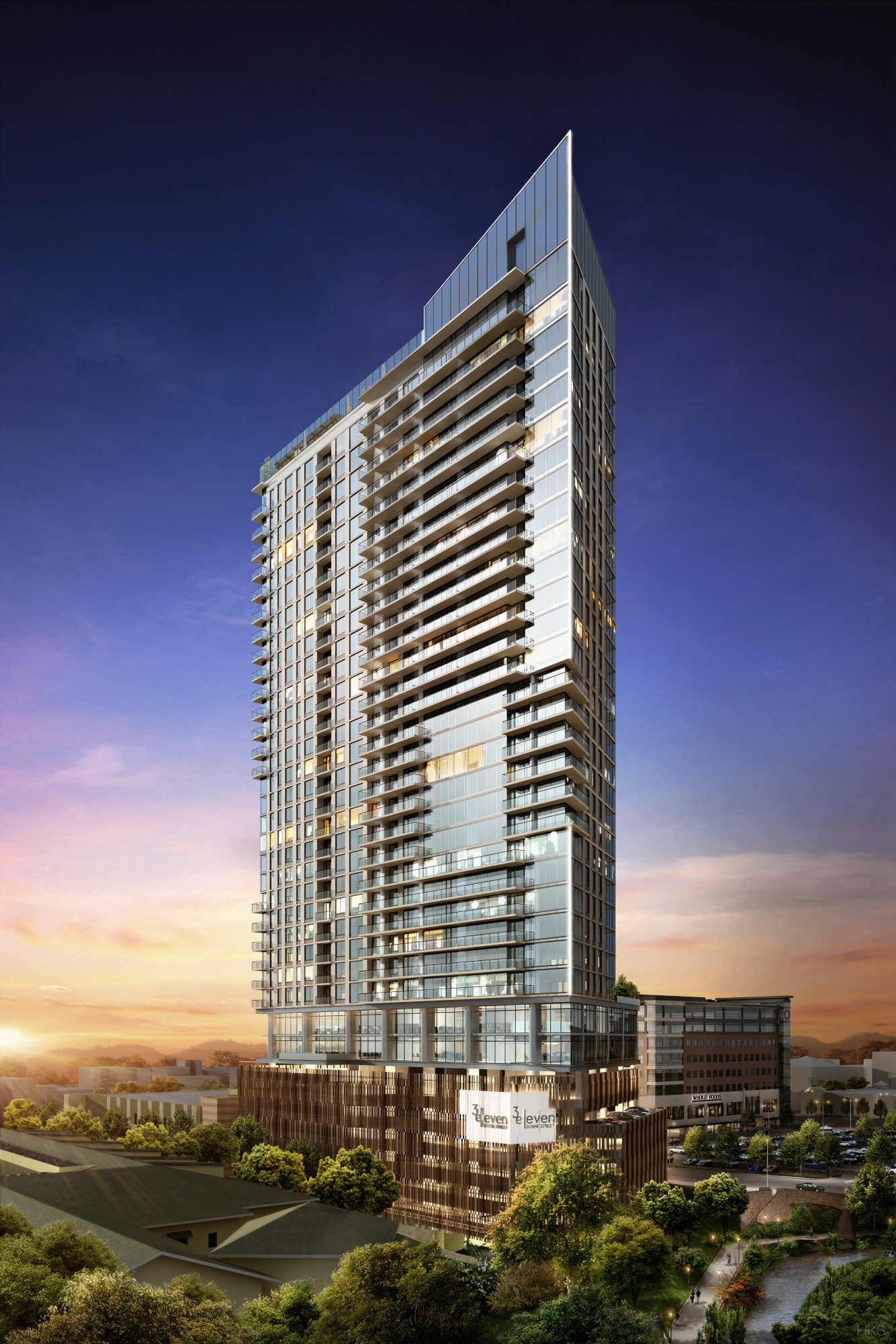 Lynd, of San Antonio, and Endeavor Real Estate Group, of Austin, have begun construction on The Bowie, a 36-story, 358-unit luxury apartment building in downtown Austin, Lynd announced yesterday. The project's cost is not being disclosed.
Equity for the project is being provided by an undisclosed institutional investor, which is being advised by L&B Realty Advisors L.L.P., of Dallas. Lynd and L&B previously collaborated on the EnV Chicago luxury residential high-rise.
The building, at 311 Bowie Street in the Market District, is directly across the street from Whole Foods' headquarters and flagship grocery store. The location is also along the banks of Shoal Creek and the planned expansion of a hiking and biking trail, which will take advantage of an easement on the Bowie's site.
"We see Austin market fundamentals continuing to perform very well as rent growth and absorption trends remain strong in the face of new supply," Daniel Zunker, president of Lynd Development Partners, told Commercial Property Executive. Other favorable factors, he added, include ongoing job growth in the area (driven by the technology and education sectors) and Austin's vibrant urban core and walkable downtown.
The high-rise will include 4,000 square feet of ground-floor retail, 463 parking spaces on floors 1 through 7, 41,000 square feet of office space on floors 8 and 9, and residences on floors 10 through 35.
Residential units will range from 448-square-foot studios to three-bedrooms of more than 2,000 square feet. Most units will be studios and one-bedrooms, though the top five floors will house 35 penthouse units, including all of the three-bedrooms.
The first residential units are scheduled to become available in October 2014, with final completion set for March 2015. LEED certification will be sought.
The building was designed by HKS Architects, of Dallas, and is being constructed by Harvey-Cleary Builders, of Houston.
Building-level amenities will include concierge services, a conference room with videoconferencing, and a 10th-floor landscaped deck with a dog run/wash area. The 31st floor will feature a clubroom connected to an outdoor deck that will include a fire pit, grilling area and seating area with an overhead trellis. The 36th floor rooftop will feature a fitness center, multiple grilling areas, a catering kitchen and a 2,000-square-foot swimming pool, reportedly Austin's highest.
The individual units will feature stainless-steel appliances, granite and quartz countertops, solar window shades, hardwood flooring, floor-to-ceiling windows, and 8-foot entry and interior doors.
Like us on facebook: https://www.facebook.com/pages/Commercial-Property-Executive/258033884191