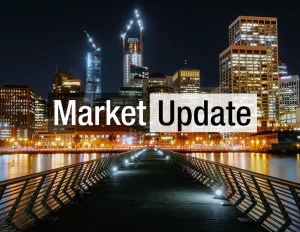 Office vacancy in metro Los Angeles increased by 10 basis points month-over-month, to 13.0 percent as of May, according to CommercialEdge data. Compared to a year ago, the figure is higher by 20 basis points. Leasing activity remained sluggish, but some notable deals still emerged.
Despite a slighter activity, the metro was in a good position relative to other gateway markets. As of May, office vacancy in Los Angeles was lower than in Manhattan (14.1 percent), Miami (13.1 percent), San Francisco (17.2), or Chicago (19.5). The overall national rate was 15.4 percent.
Although office leasing in Los Angeles seems to be on a stagnating trend currently, there is enough interest to suggest that improvements might be on the horizon. Amazon announced it will expand its office presence in three locations across Southern California, leasing 439,000 square feet of space. The largest of these is for 200,000 square feet in Santa Monica, where the company plans to create more than 1,000 jobs starting in mid-2023.
Los Angeles' CBD was among the few submarkets where office vacancy improved. It dropped by 60 basis points month-over-month, to 13.8 percent as of May. Three significant deals recorded downtown were at Coretrust Capital Partners' FourFourtyFour South Flower office tower. Three tenants signed leases totaling 43,850 square feet, with term agreements ranging from 7 to 12 years.
In Santa Monica, office vacancy grew by 190 basis points, to 16.3 percent. Culver City recorded one of the highest increases, by 410 basis points month-over-month, to 17.8 percent. Meanwhile, the San Gabriel Valley submarket improved, with office vacancy dropping by 60 basis points, to 8.9 percent.
Los Angeles remained one of the most expensive metros to rent in, but average rates slightly declined for the first time this year. The average full-service equivalent listing rate was $41.66 as of May, down from $42.20 in April.
CommercialEdge covers 8M+ property records in the United States. View the latest CommercialEdge national monthly office report here.