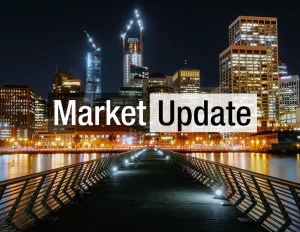 Investment activity is increasing in metro Los Angeles. In July, office sales generated a total of $309 million in the market, according to CommercialEdge. Month-over-month, the amount increased by 84.4 percent. Over the first seven months of 2021, a total of $1.3 billion in office sales was recorded, a 36.6 percent decline year-over-year.
The average price per square foot dropped by 11.6 percent month-over-month, reaching $343 in July. Investors continue to target newly renovated and constructed assets, as the market's uncertain path continues.
Nine office assets changed hands in July, amounting to a rough total of 840,892 square feet. Only two of these properties are in a primary urban location (El Segundo), including the largest single-building transaction, while the remaining seven are situated in primary suburban markets.
In El Segundo, Hyundai acquired a newly constructed office building at 2221 Park Place for $70 million. The 90,000-square-foot property was the second-most expensive on a per-square-foot basis, at $777.8. Just over 2 miles North, another office building traded at $1,000 per square foot. NantWorks acquired the 52,000-square-foot asset at 601 N. Nash St. for $52 million.
The largest transaction was recorded in the Thousand Oaks submarket, the $80.8 million sale of Westlake Park Place, a five-building campus. A partnership of Amstar and Searles Property Group acquired the 13-acre property from Invesco Real Estate. At the time of the sale, the campus was 85 percent occupied.
CommercialEdge covers 8M+ property records in the United States. View the latest CommercialEdge national monthly office report here.