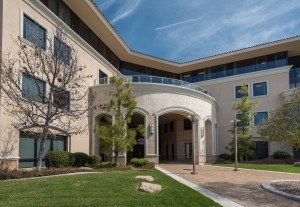 A partnership of Amstar and Searles Property Group has bought an office campus in Westlake Village, Calif., for $80.8 million. Invesco Real Estate was the seller of the five-building Westlake Park Place.
A Newmark team comprising Co-Head of Capital Markets Kevin Shannon, Executive Managing Directors Rob Hannan and Kevin White, and Senior Managing Director Laura Stumm, represented Invesco in the transaction.
---
READ ALSO: Jera Asset Management, Invesco Real Estate Form JV
---
Amstar and Searles Property Group developed Westlake Park Place in a partnership with The Travelers Co. The developers finalized construction on the project's first phase—which includes 239,003 square feet across the five transacted buildings—in 2008 and stabilized the property in 2013. A second phase, comprising three buildings offering 223,278 square feet, was completed between 2015 and 2016.
Invesco Real Estate acquired the initial phase of the project for $98 million in 2014, CommercialEdge data shows. At that time, the property was 97 percent occupied, according to an announcement by Amstar.
Amstar and Searles bought back the five-building campus at roughly $338 per square foot, slightly below the average price per square foot of $388 that was recorded year-to-date through June in Los Angeles, according to the latest CommercialEdge report.
Property characteristics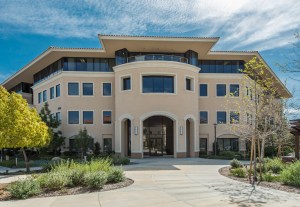 The transacted office buildings sit on roughly 13 acres at 2915, 2931, 2945, 3011 and 3027 Townsgate Road, just off Ventura Highway in the Thousand Oaks submarket.
The 3011 Townsgate Road asset is a four-story building comprising 102,012 square feet, with floorplates averaging 25,917 square feet.
The two buildings at 2915 and 2945 Townsgate Road are one- and three-story high and total 65,931 square feet, with floorplates ranging from 5,550 to 20,156 square feet.
The 2931 and 3027 buildings are also one- and three-story high, comprise 70,781 square feet of office space, and offer floorplates averaging 20,860 square feet.
Currently, the buildings are 85 percent occupied and, according to Shannon, almost 30 percent of the net rentable area represents leases signed or renewed over the past 16 months. Tenants include Century Group, Wells Fargo, Regus, Axia Home Loans and City National Bank, among others, CommercialEdge data shows.
According to the developer's website, the offices were built with custom interiors for corporate tenants. The office space includes common areas, lobbies and private balconies. Tenants benefit from a parking ratio of four spaces per 1,000 square feet. The property had received LEED certification in 2017, and is currently undergoing recertification. It is also Energy Star-certified.
The surrounding area features multiple shopping and dining destinations, with the office property being nearly adjacent to the Route 23/101 Interchange. Downtown Thousand Oaks is situated roughly 6 miles from Westlake Park Place.
Westlake Park Place is among the newest office properties to be constructed in the Thousand Oaks area, according to CommercialEdge. The project's second phase, which opened in 2016, is the submarket's newest office space, as no new construction has occurred since.
As of June, the Thousand Oaks office submarket had reached a 23 percent vacancy rate, an increase of 200 basis points month-over-month, CommercialEdge data shows. However, in metro Los Angeles, overall vacancy rates for suburban office properties have fared better than their urban counterparts, as companies resize their footprints and consider various hybrid work arrangements, while moving away from high-density urban markets.