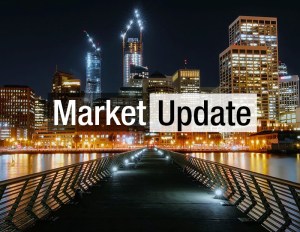 As of April, Los Angeles had 8.6 million square feet of office space under construction, CommercialEdge data shows, representing 3 percent of total stock. Roughly 4.2 million square feet is expected to come online this year, almost double last year's 2.2 million deliveries and likely exceeding the peak performance of 2017, when 3.1 million square feet were completed. Developers broke ground on around 600,000 square feet of office space across the Los Angeles market since last month.
With restrictions loosening across the state, many are looking towards the state of the office sector, which is certain to undergo major changes. In the entire first quarter, six office properties were completed in metro Los Angeles, totaling 405,565 square feet—slightly below 2020's first quarter performance, when 487,864 square feet were delivered. These are situated across the Culver City, North Hollywood, West Los Angeles, and Hollywood submarkets.
Developers are focused on creative office projects or mixed-use plays. In Malibu, Pacific Equity Properties broke ground on Offices at Cross Creek Ranch, a mixed-use project set to include 70,000 square feet of retail and restaurant space alongside a 42,000 square feet office component.
Development activity is concentrated in submarkets such as Culver City, where entertainment companies are ramping up production. More than 1 million square feet of space is expected to come online in the submarket, including redevelopment efforts. The CBD area continues to experience a redevelopment boom. In Pasadena, the Bank of America building at 101 S. Marengo Ave. is being transformed into 320,000 square feet of Class A office space. Atlas Capital Group expects to finish the project by March 2022.
Meanwhile, in submarkets where space is available to some degree, creative office and mixed-use projects are also the driving force for activity. In the East Los Angeles submarket, Redcar Properties broke ground this quarter on a 127,000-square-foot development at 843 N. Spring St. The project is set to include ground-floor retail and subterranean parking and will be among the first office buildings in Los Angeles with a cross-laminated timber floor system, according to the architects.
CommercialEdge covers 8M+ property records in the United States. View the latest CommercialEdge national monthly office report here. We included properties of 25,000+ square feet in our research.