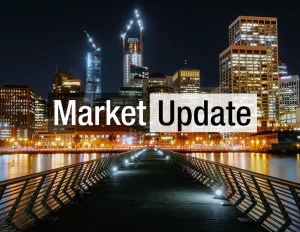 As of June, Los Angeles had 9.2 million square feet of office space under construction, representing 3.2 percent of total stock, CommercialEdge data shows. Month-over-month, the pipeline grew by 6.8 percent, while year-over-year, there was a 10.6 percent increase in construction activity, with developers emboldened by the ongoing bounce-back.
The first half of the year saw metro Los Angeles add roughly 824,000 square feet of new office space to office iventory. Despite being about 40 percent less than what was delivered in the first half of 2020 (1.3 million square feet), the pipeline is growing at a good rate, with creative office space at the forefront of development.
The pandemic continues to exert its influence on the office market, with several large office projects experiencing delays, but leasing activity picking up the pace. Los Angeles had 6.6 million square feet of office space slated for completion in the second half of the year, which would exceed the 5.3 million square feet delivered in the past two years put together.
A single new office property was completed in June, a 25,450-square-foot creative office in Culver City, developed by Redcar Properties. In the South Bay submarket, AltaSea broke ground on a 400,000-square-foot research and business hub, AltaSea at the Port of Los Angeles, part of a larger innovation campus designed by Gensler.
Media- and entertainment-centric submarkets like Culver City and Burbank continue to experience high levels of construction. A total of 1.8 million square feet of office space is under construction in these two markets alone. Among the larger projects nearing completion in these markets is Hackman Capital Partners' 500,000-square-foot redevelopment of The Culver Studios.
In North Hollywood, Harbor Associates and The Bascom Group completed renovations of a 75,716-square-foot creative office asset in June, while NBC Universal is continuing redevelopment activities on the North-Eastern corner of Universal Hollywood Drive and Lankershim Boulevard—where plans call for 331,000 square feet of new construction.
One of the largest creative office projects that are underway is the upcoming Warner Bros. Second Century Expansion, also in Burbank. Two Frank Gehry-designed buildings are under development by a joint venture between Worthe Real Estate and Stockbridge Real Estate Fund and will total 800,000 square feet when completed in 2023, in time for Warner Bros.' 100-year anniversary.
CommercialEdge covers 8M+ property records in the United States. View the latest CommercialEdge national monthly office report here.