By Gail Kalinoski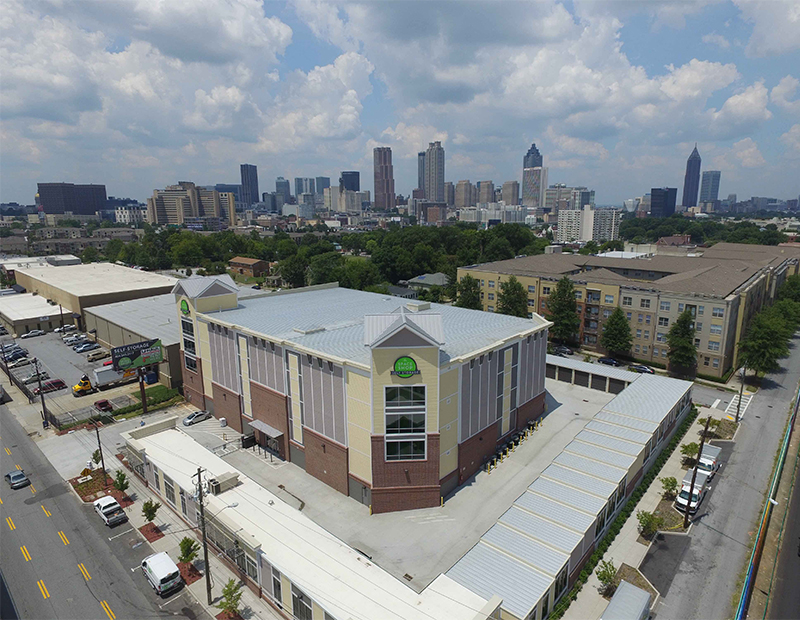 Stein Investment Group, a private real estate investment firm, has sold three of its Space Shop Self Storage properties in metro Atlanta to Life Storage LP, on behalf of one of its joint venture partners. The assets include: Space Shop East Cobb in Marietta, Ga.; Space Shop Old Fourth Ward in Atlanta and Space Shop Cumming in Cumming, Ga.
Life Storage, a Buffalo, N.Y.-based REIT is one of the largest owners and operators of self-storage facilities in the United States with about 700 properties in 29 states. Formerly known as Uncle Bob's Self Storage, Life Storage has spent the past year rebranding. In addition to the Space Shop transaction, the REIT stated in its second-quarter 2017 earnings report that it had acquired through joint ventures 18 properties in Phoenix, Las Vegas, Los Angeles and Nashville. During Q2, it also entered into agreements to manage 17 additional stores that will come under the Life Storage banner at various points throughout 2017.
Stein Investment is also a leading owner and operator of self-storage facilities. Since 2002, the firm has developed, managed and sold more than 1.75 million square feet – or 12,000 units – of self-storage space. The company still has about 1.2 million square feet in its portfolio with nearly 600,000 square feet, or 4,002 units, of additional self-storage space in the development pipeline, with four planned in Georgia and two in North Carolina.
"The success of our Space Shop product in premier locations has solidified our long-term real estate investment strategy and we look forward to continued growth in this sector," Jeffrey Stein, founder and principal, said in a prepared statement.
Making something out of 'Nothing'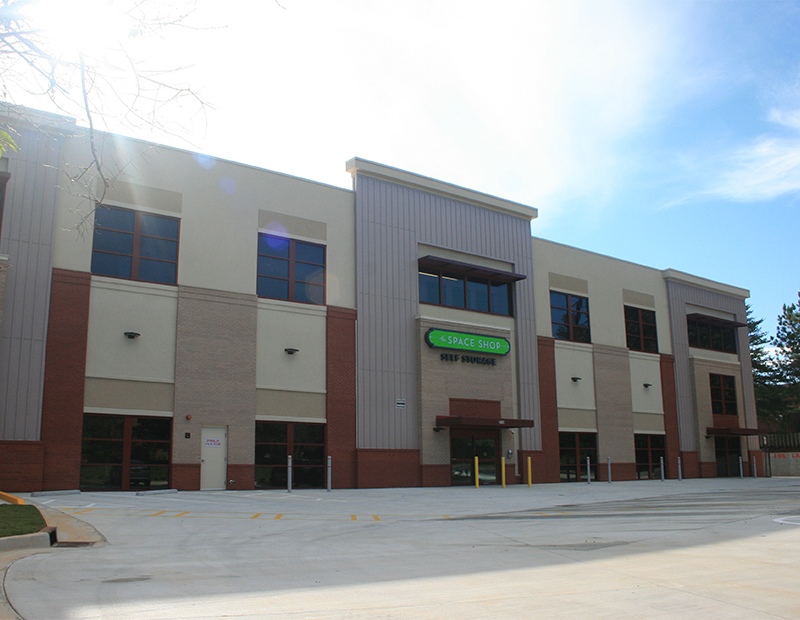 Stein bought Space Shop Cumming in 2015 as a 90,000-foot storage property and added 13,000 square feet to the asset. It also modernized the facility, which now has 800 units and is 90 percent leased. Stein Investment developed Space Shop East Cobb in 2014, turning a former gas station into a 93,000-square-foot, Class A, climate-controlled self-storage facility. The first of its kind in that community, the property is 88 percent leased. The company also redeveloped a dilapidated commercial building in 2014 into Space Shop Old Fourth Ward, a five-level facility with 110,100 square feet of space that is 85 percent leased.
"Located in areas of high population growth with above-average income levels, these three self-storage assets are extremely well-positioned for continued success. We fully capitalized on a supply and demand imbalance that existed – and still exists – within very specific submarkets," Stein added.
In addition to self-storage, Stein Investment's portfolio includes more than 300,000 square feet of retail and 350,000 square feet of office space. Last December, the firm acquired two metro Atlanta office properties in separate transactions for a total of $18 million from Alex Brown Realty. The assets were the 120,000-square-foot Northside Tower in Sandy Springs, Ga., and the 60,000-square-foot, five-building East Cobb Office Complex in Marietta.
Images courtesy of Stein Investment Group