By Barbra Murray, Contributing Editor
Lendlease, which already has some big projects on its plate, just found room for one more. The property and construction management firm has been tapped by Jair Lynch Real Estate Partners to spearhead construction of 1250 Half St., a $200 million mixed-use development facing the entrance of the Nationals Park baseball stadium in Southeast Washington, D.C.'s Capital River District.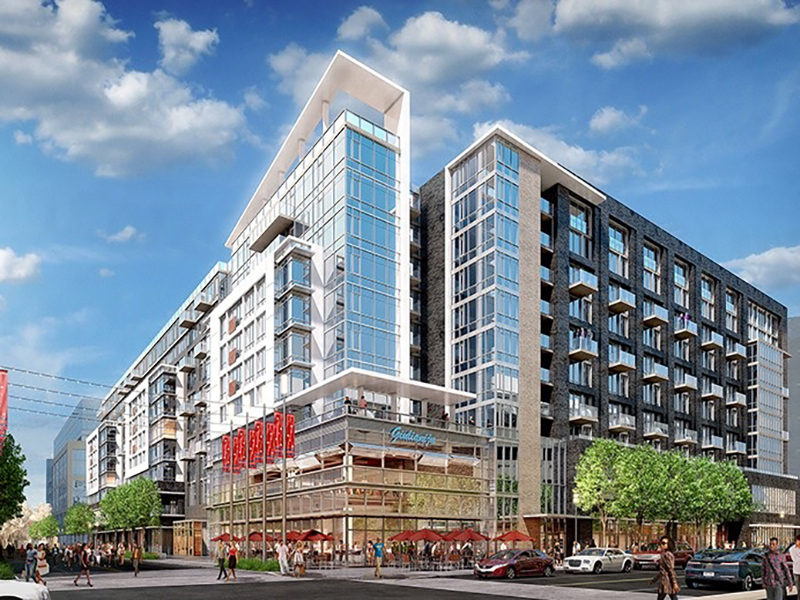 "Lendlease is excited to be working with Jair Lynch on this iconic mixed-use project in the Capital River District. The area is a hot neighborhood for construction and we are pleased to be involved in its growth." Jeff Henderson, a vice president with LendLease, said in a prepared statement.
Designed by architectural firm Hord Coplan Macht, 1250 Half St. will be a 608,000-square-foot development featuring two 11-story towers, each offering both residential units and ground-level retail accommodations. Upon completion, the LEED Silver certified buildings, which will be linked via the ground and mezzanine levels, will encompass 439 units and 61,000 square feet of retail offerings, as well as a 130,000-square-foot underground parking facility.
Lendlease will have to be good at juggling, as the company has more than a few balls in the air. Earlier this year, Lendlease and partner Turner Construction were awarded the design-build contract for the $1.5 billion expansion of the Jacob K. Javits Convention Center in Manhattan. More recently, the company broke ground on the 44-story 727 W. Madison residential tower in Chicago, and secured a construction services contract for the 338-unit Solaire 8250 Georgia Ave. residential development outside Washington, D.C., in Silver Spring, Md.
If all goes as planned, Lendlease will complete 1250 Half St. in 2019. The project should receive a warm reception, given the increasing popularity of the 500-acre Capital Riverfront district. "Based on current projections, the existing neighborhood population of 6,000 residents is expected to double by the end of 2019. The neighborhood also welcomes 34,000 employees daily and 2.8 million visitors each year," according to the Capital Riverfront Business Improvement District.
Image courtesy of Hord Coplan Macht