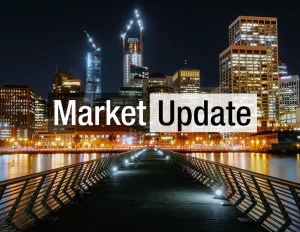 Like other gateway markets, office vacancy in metro Los Angeles has slightly improved since the first quarter. The overall figure was 13.1 percent as of June, down 60 basis points since March, according to CommercialEdge data. Month-over-month, vacancy was up 10 basis points. On average, Los Angeles' suburban markets recorded faster improvement than urban ones.
On a year-over-year basis, the rate was down 30 basis points. Although far from pre-pandemic levels, vacancy in Los Angeles was lower than the national average of 15.2 percent, while also in a better position than other gateway metros. In the second quarter, Los Angeles surpassed Manhattan's vacancy (13.9 percent), while San Francisco (17.4 percent) and Chicago (19.5 percent) struggled to keep up. Miami's vacancy was even lower, at 12.9 percent.
Vacancy rates in the Los Angeles CBD decreased by 200 basis points quarter-over-quarter, to 13.0 percent as of June. In May, Coretrust Capital Partners signed three new tenants—for a total of 43,850 square feet—at its 444 S. Flower St. office tower in the CBD. The new tenants are Dykema Gossett, Grant Thronton LLP and Esquire Depositions.
In most central and Western submarkets, vacancy rates grew, except for Century City, where the figure was down 160 basis points quarter-over-quarter, to 11.9 percent as of June. Upticks were recorded in West Los Angeles (up 70 basis points, to 17.0 percent), Wilshire Corridor (up 290 basis points, to 9.5 percent), Culver City (up 190 basis points, to 17.7 percent), Beverly Hills (up 20 basis points, to 14.5 percent) and Santa Monica (up 50 basis points, to 15.7 percent).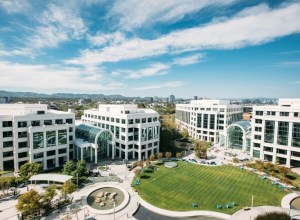 In May, Amazon committed to 439,000 square feet of office space across three California markets. The largest of the leases is in Santa Monica, where the e-commerce giant agreed to occupy 200,000 square feet within JP Morgan Asset Management's Water Garden campus. The office, located at 1620 26th St., will support 1,000 Amazon employees by 2023.
Suburban markets improve
Pasadena was another submarket where vacancy rates improved since the previous quarter. The submarket's figure declined by 20 basis points since the first quarter, to 15.0 percent in June. Full service dining company Dine Brands signed a 92,000-square-foot lease in Pasadena, at LPC West's 10 West property.
Pasadena was not the only suburban submarket to improve. Overall office vacancy also declined in the San Gabriel Valley (down 40 basis points, to 9.4 percent), Glendale (down 110 basis points, to 14.2 percent), Central San Fernando Valley (down 10 basis points, to 13.1 percent) and Western San Fernando Valley (down 70 basis points, to 11.9 percent).
Average prices in Los Angeles continued to fluctuate. The average full-service equivalent listing rate was $42.28 as of June, up 1.9 percent since the previous quarter, but down 13.4 percent year-over-year. The rate remained above the $37.58 national average.
CommercialEdge covers 8M+ property records in the United States. View the latest CommercialEdge national monthly office report here.