By Paul Fiorilla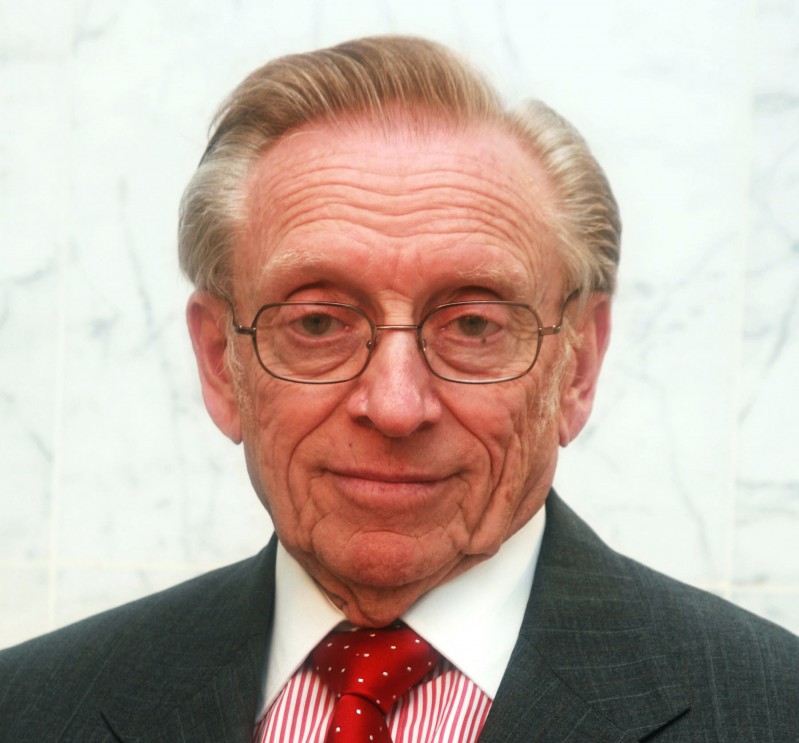 New York—New York real estate magnate Larry Silverstein, who supported Hillary Clinton in the race for president, expressed optimism that fellow New York developer Donald Trump would govern from the center.
Speaking at the Bisnow office market conference in lower Manhattan, the chairman of Manhattan-based real estate firm Silverstein Properties Inc. said Trump's determination would lead him to govern as a unifying force.
"He works hard. He is highly focused when he wants to be," Silverstein said, noting he has known Trump for more than 30 years. "Knowing his determination, his drive, his commitment once he makes it…will propel him to be the best president he can possibly be."
Despite the hard rhetoric displayed during the campaign, Silverstein said he expects Trump to try to bring together a divided country. And he predicted that Trump's children would be a "powerful influence in going forward."
Admitting to being "disappointed" and surprised by the outcome, Silverstein said there was a positive side, and moving forward he expected Trump to focus on the good of the country.
"Having faith in him is a necessity, " Silverstein said. "Can he do good? Will he do good? I think so."
Silverstein also said he expects to finish Tower 3 of the World Trade Center complex by 2018. The 2.5 million-square-foot office building is being leased up.
He also revealed that Fox mogul Rupert Murdoch personally nixed a deal to lease a big chunk of Tower 2 of the World Trade Center to Newscorp. and 21st Century Fox, and now the search is on to find a lead tenant. Silverstein is targeting a 2021 or 2022 opening for that building.
Meanwhile, some $175 million of capital has been lined up for a performing arts center at the WTC, with $75 million being supplied by Ronald Perelman, the billionaire businessman and philanthropist who makes diverse investments as chairman & CEO of MacAndrews & Forbes Inc., and the rest from the federal government. A 2021 opening date is being targeted.
Silverstein Properties has developed, owned and managed 40 million square feet of office, residential, hotel and retail space, with $10 billion of development activity in the pipeline. The firm has spent the last 14 years rebuilding the office component of the World Trade Center site, a $20 billion project. The firm is also currently developing a Four Seasons hotel and private residences in Lower Manhattan that will be one of the tallest residential towers in New York at 82 stories. Other high-profile Manhattan properties owned and managed by Silverstein include 120 Broadway, 120 Wall Street and 1177 Avenue of the Americas.