By Gail Kalinoski, Contributing Editor
Fundrise, a leading real estate crowdfunding platform, is giving individual investors a chance to own a piece of 3 World Trade Center, the 80-story Lower Manhattan office tower planned by Silverstein Properties, for as little as $5,000.
In Fundrise's biggest deal to date, accredited individuals will be able to make an investment for a minimum of $5,000 and are projected to receive a 5 percent, tax-free annual return on their projected five-year investment. The Washington, D.C.-based firm said its initial offering is $2 million, with up to $5 million available for individual investment through Fundrise. Investors would be buying into a trust that holds debt backed by bonds sold last year to finance the development.
"Our goal has always been to expand access to quality real estate, and we think the 3 World Trade Center investment offering is proof of the power of crowdfunding at work," Dan Miller, co-founder and president of Fundrise, said in a release. "We are proud to be able to give more people a chance to invest in this important, iconic asset."
Larry Silverstein, also the developer of 4 World Trade Center, 7 World Trade Center and 2 World Trade Center, and his company Silverstein Properties, sold $1.6 billion of tax-exempt bonds in October to finance the $2.3 billion development of the 2.5 million-square-foot skyscraper at 3 World Trade Center. The sale of the tax-exempt Liberty Bonds came after the Port Authority of New York and New Jersey, owner of the World Trade Center site, declined to guarantee a $1.2 billion loan for Silverstein Properties in June as part of a revised 2010 financial agreement between the agency and developer. Four years after the initial agreement, the Port Authority said it wanted more private-sector investment to decrease the agency's exposure.
The new agreement did give Silverstein permission to use $159 million in insurance proceeds from the destruction of the original Twin Towers on Sept. 11, 2001.
When completed in 2018, 3 World Trade Center will be the third-tallest building on the World Trade Center site. Silverstein completed 7 WTC in 2006 and 4 WTC in 2013. Construction has not begun on 2 WTC.
Media and technology company GroupM has preleased 515,000 square feet of office space at 3 WTC, under a 20-year agreement.
Meanwhile, 1 World Trade Center, which is being developed by the Port Authority and The Durst Organization, opened in November when Conde Nast moved in. It is now more than 60 percent leased.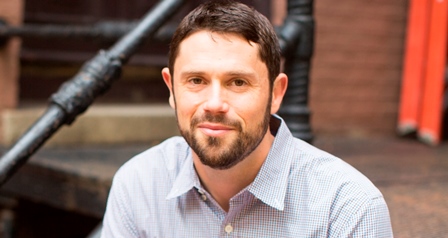 Marty Burger, CEO of Silverstein Properties, and its president, Tal Kerret, are among the investors in Fundrise. Founded in 2010 by Dan Miller and his brother, Ben Miller, Fundrise was the first Internet site to successfully crowdfund an online equity offering for a real estate property. Fundrise has since done more than 30 transactions in 10 markets, about half of them in New York City and Washington, D.C., Dan Miller told The New York Times.
Last month, Fundrise was named as part of a development group in Detroit chosen to redevelop the Michigan and Trumbull blocks of the former Tiger Stadium into a $33 million mixed-use project.
"The Fundrise platform leverages the efficiency of the Internet and the power of the crowd to originate and finance real estate. We are excited to continue to add to the high-quality investments on our platform with the 3 World Trade Center offering," Ben Miller, co-founder and CEO, said in the release.