By Scott Baltic, Contributing Editor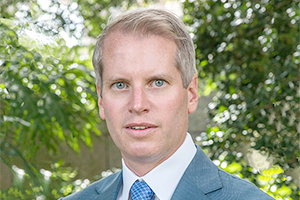 Hawthorne, Calif.—Tampa, Fla.-based Carter Validus Mission Critical REIT II Inc. has acquired the 288,000-square-foot building housing the AT&T Hawthorne Data Center in metro Los Angeles for about $79.5 million.
The single-story, powered shell data center sitting on a 15.87-acre site features an on-site substation that delivers a 12,470-volt, 22.5 MVA commercial power service feed. Security features include an 8-foot steel fence with two guarded gates, 24-hour on-site security staff, closed-circuit monitors, key-card access, biometrics scanner, a mantrap and alarmed doors.
The purchaser will assume the existing absolute net lease with AT&T Corp., a wholly owned subsidiary of AT&T Inc. and a leading provider of IP-based services to multinational companies.
"The acquisition of the AT&T Hawthorne Data Center represents an opportunity to invest in a mission critical property with a strong brand affiliation. We (…) are excited to expand our already important relationship with AT&T Corporation by adding this high-quality data center to our growing portfolio," Michael Seton, president of CVMC REIT II, said in a prepared statement. CVMC REIT II declined to comment further on the transaction.
The seller was not identified, but the Los Angeles Times had reported in March 2002 that Israeli CRE firm Red Sea Group had purchased the property, a former Northrop Grumman Corp. facility built in 1963, for more than $43 million.
In "powered shell" data centers like this one, "the tenant owns the costly data center infrastructure (e.g., generators, cooling equipment), while the landlord owns the land and building shell," explained Lukas Hartwich, a senior analyst with Green Street Advisors. Leases for such properties are typically triple-net, as is the case here, he told Commercial Property Executive.
Though powered shells are attractive investments, they are less common than "turn-key" data centers were the landlord funds the costly improvements, Hartwich continued. "Powered shells tend to have 'stickier' tenants, because their investment in the space makes them less likely to move out at the end of a lease," he added. The AT&T lease does not expire until May 2026, according to an SEC filing by CVMC REIT II.
In early August,the REIT purchased a $116.5 million, 328,000-square-foot healthcare portfolio consisting of two acute-care hospitals and seven integrated medical facilities, all in Oklahoma and all affiliated with Healthcare Partners Investments Inc.
Since the announcement of its IPO in May 2014, the REIT has issued about $755.5 million in shares of common stock, out of a planned $2.35 billion.