By Barbra Murray, Contributing Editor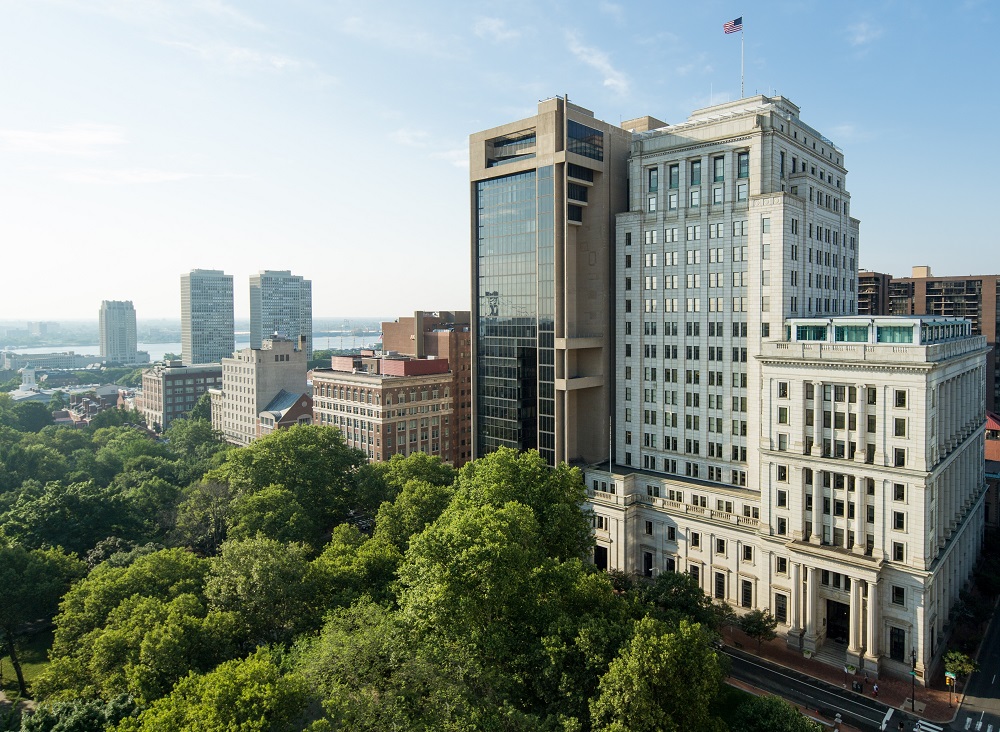 Philadelphia—Keystone Property Group has added a premier Philadelphia property to its holdings with the acquisition of the One Washington Square office building. Keystone purchased the 880,000-square-foot property from Rubenstein Partners for $114 million.
One Washington Square is not your typical office property. Located at 510-530 Walnut St. in the Independence Mall submarket of the historic section of Center City, it consists of three connected structures, the first of which was developed in 1914. The office asset last changed hands in 2014 when it was purchased out of receivership by Rubenstein, which immediately undertook a capital renovation program that transformed the property into a coveted office destination. With the assistance of commercial real estate services firm Newmark Grubb Knight Frank, Rubenstein has since inked lease transactions totaling more than 140,000 square feet.
Keystone has its own plans for One Washington Square. The real estate development and investment company will invest in upgrades and, taking the asset to new heights, reinvent the ground-level and mezzanine office segments at 530 Walnut as retail space. "We strongly believe that Washington Square and the surrounding neighborhoods are quickly becoming an epicenter for modern, forward-thinking workforces in search of a fresh, collaborative environment," Bill Glazer, president & CEO of Keystone Property Group, said in a prepared statement. "This area is indeed historic, but it's also emerging as one of the city's coolest hubs that blends culture, entertainment, dining, and business."
It's a good time to own a premier office building in Philly. The second quarter of 2016 proved quite successful, due in no small part to the Class A segment, which recorded nine consecutive quarters of positive absorption, according to a report by NGKF. Sales activity has been none too shabby, either. The list of major transactions this year includes Shorenstein's acquisition of 1700 Market St. for $195 million; Korea Investment Management's purchase of Cira Square at 2970 Market St. in a $354 million transaction; and Zurich Insurance Group's acquisition of 2.0 University Place for $41.3 million, or a city record of $420 per square foot.