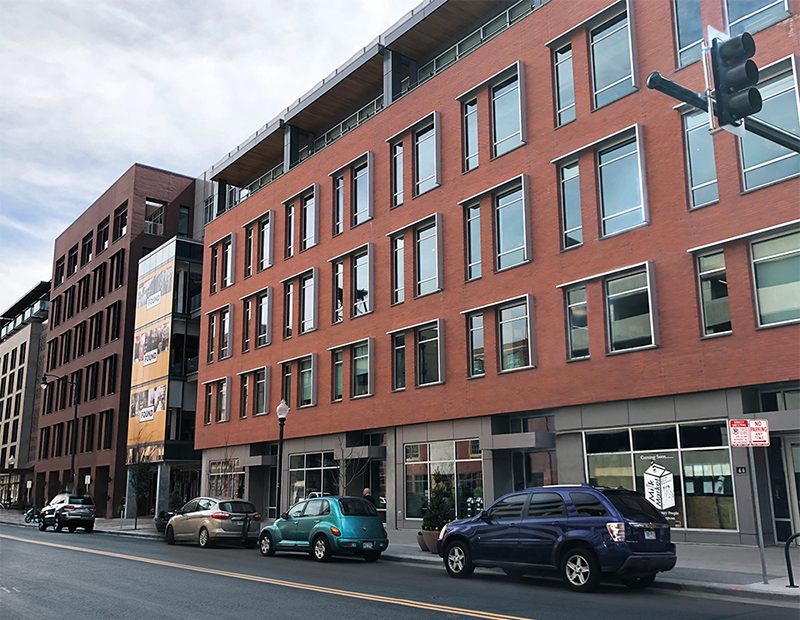 Dairy Block, downtown Denver's newest mixed-use micro-district, has secured $165 million in permanent financing through a 15-year loan provided by MetLife Investment Management and arranged by HFF.
A joint venture partnership of McWhinney, Grand American Inc. and Sage Hospitality used the proceeds to refinance the construction loan on the property, which is situated in the LoDo, or Lower Downtown District. The HFF debt placement team that secured the long-term financing included Senior Managing Director Eric Tupler and Director Brock Yaffe. Director Mike Coen originated the loan on behalf of MetLife Investment Management.
"We are quite pleased with this execution for the refinance of Dairy Block, as we were able to procure excellent financial terms and structure coupled with a 15-year loan term, which perfectly aligns with our long-term hold strategy on this dynamic, core A+ asset," Joshua Kane, McWhinney senior vice president, said in a prepared statement.
Property details
Dairy Block consists of three components including Class A office space, retail and a 172-key Maven Hotel that is located two blocks from Denver Union Station and one block from Coors Field. The project encompasses an entire city block between Wazee, Blake, 18th and 19th streets and features Denver's first activated pedestrian alley. The Dairy Block office space has a total of 218,660 square feet in six stories, with a 380-space subterranean parking garage. The Firehouse Block contains 92,803 square feet of office and retail along Blake Street and the Maven Hotel. The eight-story boutique hotel is operated by Sage Hospitality and features the 175-seat restaurant Kachina Cantina and the Poka Lola Social Club.
Plans for the project date back to June 2013, when McWhinney, a Colorado-based real estate investment and development firm, partnered with Grand American to redevelop the city block in LoDo. At that time, it was called the Historic Windsor Dairy Block. In May 2015, the partners were joined by Sage Hospitality and broke ground on the project then dubbed Z Block. Shears Adkins & Rockmore Architects handled the design work. Two years later, the Maven Hotel opened in April. The Maven's lobby, the restaurant and social club were all designed by Brooklyn-based studio Crème, Jun Aizaki Architecture and Design. The hotel was designed by Denver-based Johnson Nathan Strohe. Amenities include 2,100 square feet of flexible meeting space that can accommodate up to 200 people, as well as a fitness center and spa.
The Denver financing comes shortly after McWhinney also secured a $170 million loan for the 603-key, 105,000-square-foot Great Wolf Lodge in Garden Grove, Calif., from Berkadia. The transaction, which came through Wells Fargo's CMBS platform, was the first 10-year fixed-rate loan ever completed for a water park resort.