By Corina Stef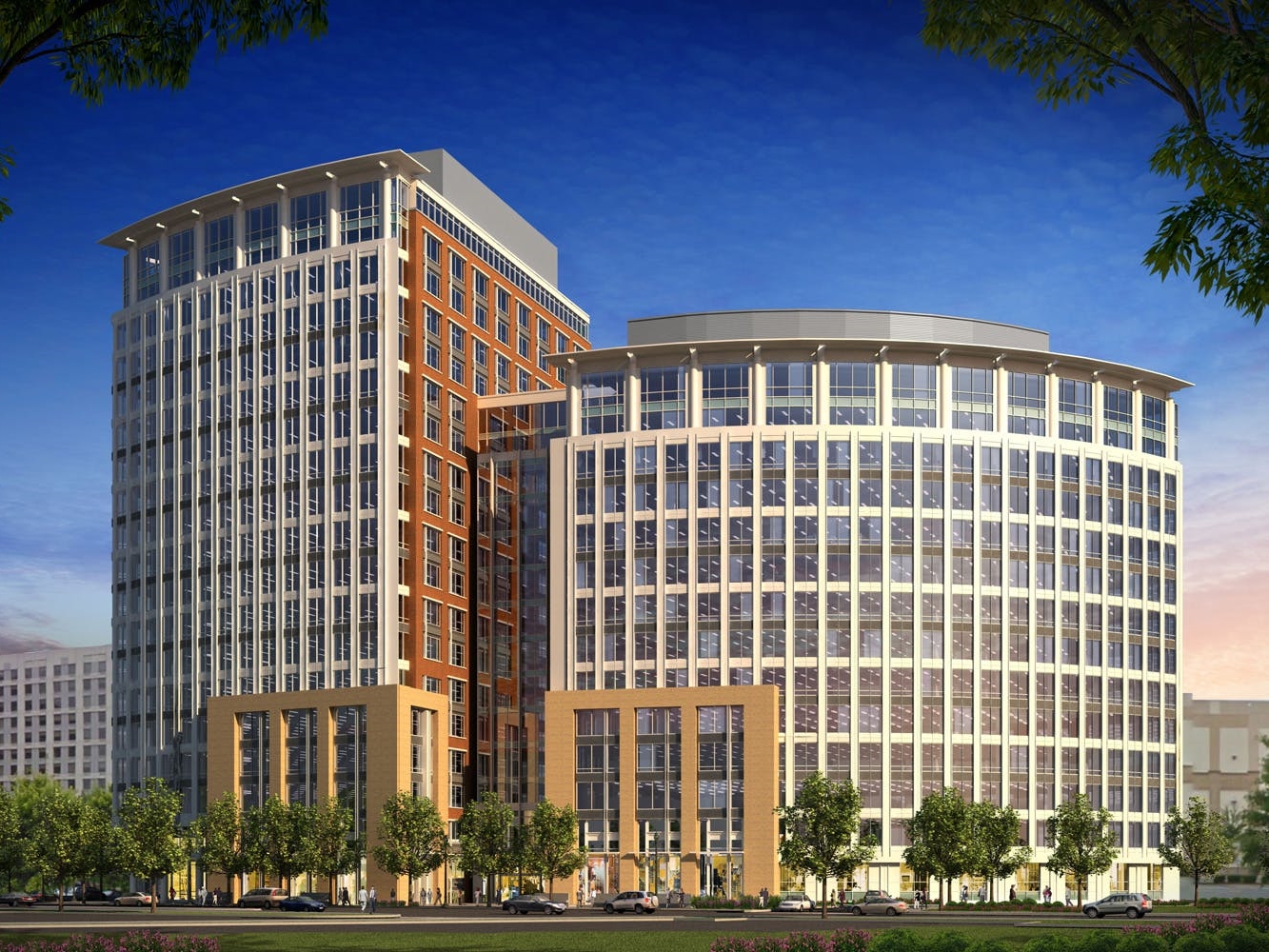 Lowe and USAA Real Estate have finalized the construction of a 700,000-square-foot office building in Alexandria, Va. The property is leased to General Services Administration (GSA) and will serve as headquarters for the National Science Foundation (NSA). The city aided the construction through property tax incentives, as the asset is expected to generate an annual $99 million local impact, as well as new jobs and additional private investment in the neighboring new developments.
Balfour Beatty Construction and WDG Architecture delivered the building design, which includes sustainable and energy conservation features and flexible interiors. Located in the city's Carlyle/Eisenhower neighborhood within the Hoffman Town Center at 2415 Eisenhower Ave., the property sits on two acres and consists of two interconnected towers of 19 and 14 stories, respectively. Additionally, the asset comprises 19,000 square feet of ground-floor retail, three stories of underground parking and 36 divisible conference rooms with state-of-the-art equipment that will service NSF's staff and convening panels with outside experts.
Lifestyle amenities include:
Fitness center
Health center
Bike storage
Electric vehicle charging stations
Cafeteria
The property is bounded by the Eisenhower Avenue metro station, which provides easy and quick access throughout the entire area, as well as the U.S. Patent and Trademark Office complex. 
Image courtesy of WDG Architecture