By Barbra Murray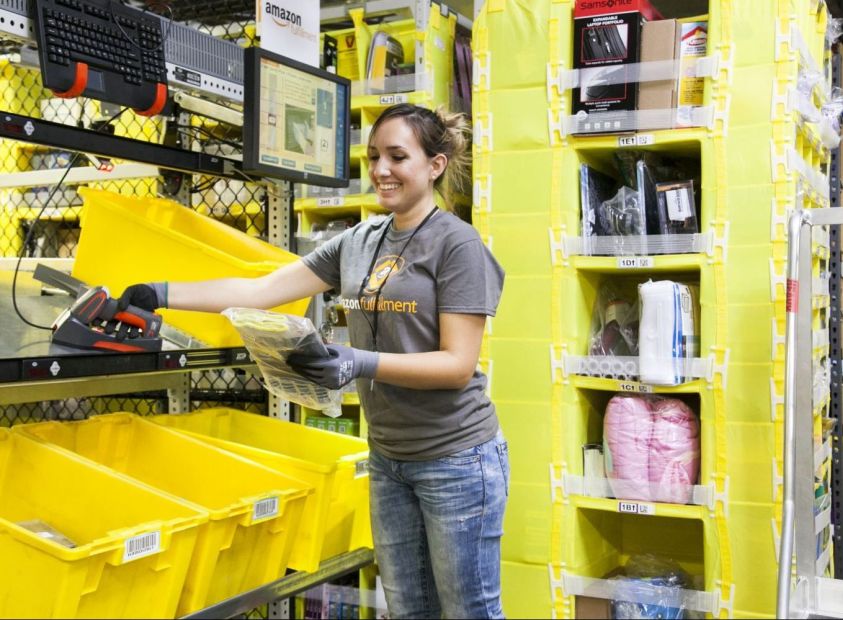 And then there were 20. It's been a frenzied four months for the throng of cities and states vying to host Amazon's $5 billion second North American headquarters project, but the competition is over, at least for most of them. Amazon has whittled the list of hopefuls down to 20 cities from the 238 respondents to the e-commerce giant's Request for Proposal, issued in October 2017.
The HQ2 development is quite an undertaking and not for the faint of heart. The initial phase will produce approximately 500,000 square feet of space, with subsequent phases yielding a campus encompassing in excess of 8 million square feet.
Metros that made it to the second round include usual Tier 1 suspects:
Atlanta
Boston
Chicago
Dallas
Denver
Los Angeles
Miami
New York
Washington, D.C.
Toronto
Several other contenders also made the cut:
Austin
Columbus, Ohio
Indianapolis
metro D.C.'s Montgomery County, Md.
Nashville, Tenn.
Philadelphia
Raleigh, N.C.
Newark, N.J.
suburban D.C.'s Northern Virginia
Pittsburgh
"Getting from 238 to 20 was very tough—all the proposals showed tremendous enthusiasm and creativity," Holly Sullivan, with Amazon Public Policy, said in a prepared statement.
In reviewing the bids for HQ2, Amazon put all RFP respondents on a level playing field; the selection process was all business, no sentiment. Hurricane-ravaged Puerto Rico, which submitted a proposal just one month after Maria made landfall and ignited a still-lingering period of sweeping devastation, is no longer in the running.
For Detroit, which continues to pick up the pieces following its emergence from bankruptcy in 2014, landing the project—and the 50,000 high-paying jobs that will come with it—would have sparked the city's renaissance. But there are no sour grapes here. "Michigan's spirit is unstoppable, and so is our comeback. This won't set us back—we're accelerating to the next opportunity. We know it's out there," said Michigan Gov. Rick Snyder, in prepared remarks, of Amazon's decision.
Somewhere in the middle
Moving on to the next stage of the selection process, Amazon will connect with the 20 shortlisters to delve into the intricacies of each proposal. It's anyone's guess just where the company will choose to build the highly coveted HQ2, but the investment community has its opinions.
"Likely not in New York or LA, and more likely in Austin or Columbus," Jeff Holzmann, managing director at social investment network iintoo, asserted in a prepared statement. "The issue is that Amazon loses leverage power the bigger the city is, but can't afford to enter a market not big enough in the first place to support its recruiting demand."
Amazon plans to settle on a winner sometime in 2018.
Image courtesy of Amazon.com Inc.