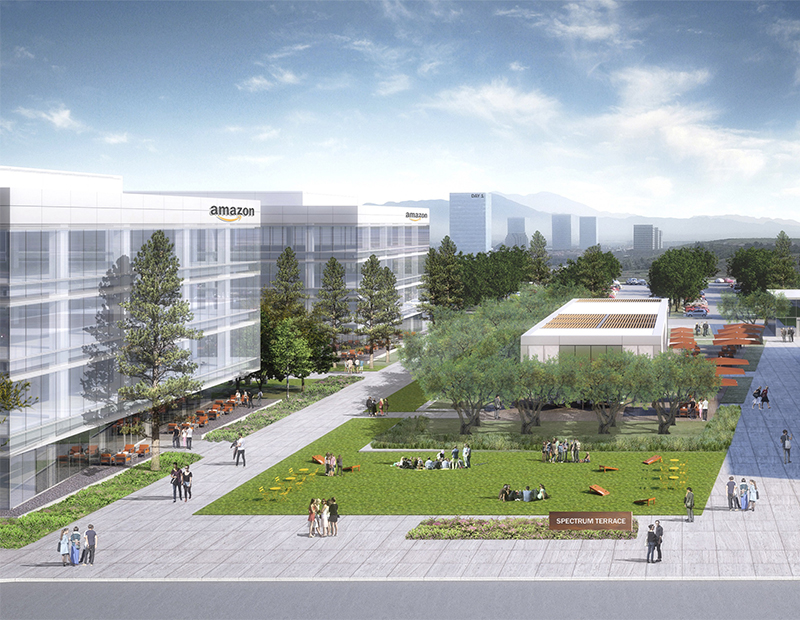 Amazon closed the request on Oct. 23 for its second North American headquarters proposal and it appears the e-commerce giant will have no shortage of options. As Amazon notes on its website, the request for proposals for the $5 billion project yielded 238 proposals from cities and regions in 54 states, provinces, districts and territories across North America.
It's no wonder Amazon received an overwhelming response to its RFP; HQ2 will come with a bevy of benefits for its host environment. The multi-phase development, which will ultimately reach approximately 8 million square feet, will create up to 50,000 high-paying positions, indirectly produce tens of thousands of additional jobs over the years, and generate billions of dollars for the local economy. Seattle, home to Amazon's original headquarters, has seen $38 billion added to its economy from 2010 through 2016, courtesy of Amazon investments.
WHO'S AFRAID OF AMAZON'S REQUIREMENTS?
Metropolitan Chicago is among the sizeable group of hopefuls undeterred by Amazon's demands, with the City and the State of Illinois having joined forces on a bid. The list of 10 potential locations includes The 78, a 62-acre master-planned community being developed by Related Midwest in downtown Chicago. "The sites identified in Chicago's bid for HQ2 demonstrate the region's unparalleled potential to support Amazon's future growth," Chicago Mayor Rahm Emanuel said in a prepared statement. "The combination of these prime locations with the country's most educated population, diversified economy and connected transportation system make it clear that Chicago is the ideal city for Amazon's second headquarters as the company continues to expand."
In Southern California's Orange County, the City of Irvine and Irvine Co. proposed a project at the 5,500-acre Irvine Spectrum lifestyle and business district that would be built around the University of California, Irvine, providing easy access to talent from the fifth largest combined engineering and computer sciences program in the U.S. "No other city in North America can offer Amazon a fully financed and fully approved headquarters in the center of the country's largest technology recruitment region," Irvine Mayor Donald Wagner, said in prepared remarks
The State of New Hampshire is offering up Woodmont Commons, a 603-acre, shovel-ready urban village in Londonderry, near Boston. The True North made its presence known as well. Calgary was among the Canadian cities to throw its hat in the ring, providing Amazon with a 200-page submission book, site options for immediate and long-term accommodations, and a slogan: "We're not saying we'd fight a bear for you … but we totally would."
The Department of Economic Development and Commerce of Puerto Rico also confirmed its bid.
THE FRIENDLIEST OF THEM ALL?
Amazon has a long list of preferences for HQ2. The winning suburban or urban location should have a metro area with a population of more than 1 million; be sited within close proximity to major and arterial highways and an international airport; provide onsite direct asset to mass transit. Infill sites, greenfield sites and existing buildings will all be considered. The right location must also provide a business-friendly environment, a criterion that may pose an advantage for some.
According to a 2017 study by marketing firm Development Counsellors International, survey respondents choosing the three most favorable U.S. business environments placed Texas first with 42 percent, followed by Florida with 22 percent and Georgia with 20 percent. Site selection and facility planning publication Area Development's most recent survey on the top states for doing business puts Georgia at the top of the list, with South Carolina and Texas taking the second and third spots.
Amazon plans to announce the final site selection in 2018.
Images courtesy of The Greater Irvine Chamber of Commerce