By Samantha Goldberg, Associate Editor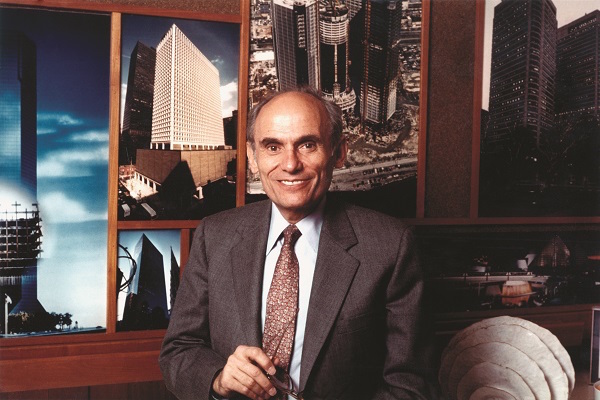 The real estate industry lost another great on Saturday, with the passing of John Tishman, a veteran real estate developer whose company helped shape renowned properties such as the World Trade Center in New York City, Walt Disney's EPCOT Center in Orlando and Los Angeles' Century City complex. He was 90 years old.
The family's spokesman, John Gallagher, told the media the cause of death was respiratory failure.
As head of Tishman Realty and Construction Co., which he inherited from his grandfather Julius, who founded the firm in 1898, Tishman led the construction of three of the country's first skyscrapers to reach more than 100 stories, including the twin towers of the World Trade Center, completed in 1973, and Chicago's John Hancock Center, which was completed in 1970 and has recently undergone several capital improvements.
A New York City native, Tishman graduated from the University of Michigan in 1946 with a degree in electrical engineering before serving in the United States Navy. He entered the real estate world in 1948 when he joined the Tishman Co., The New York Times reported.
During his time with the company, Tishman was also involved in renovating two New York City landmarks: Carnegie Hall on West 57th Street and the New Amsterdam Theater on West 42nd Street. The company was also one of the first builders to use reinforced concrete, instead of the more traditional steel-frame construction, for residential high-rise developments.
Tishman is survived by two children and three grandchildren.