By Bogdan Odagescu, Associate Editor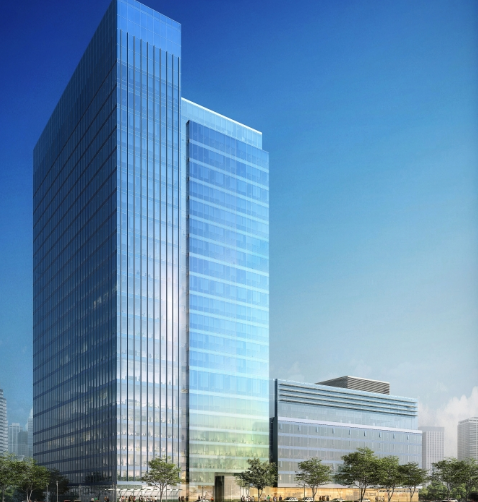 Baltimore—Beatty Development Group recently announced it has selected JLL as exclusive office broker for Baltimore's Harbor Point, the 27-acre mixed-use development next to Harbor East and Fells Point. Harbor Point, a three-million-square-foot project, will include 1.6 million square feet of Class A office, 220,000 square feet of hotel, 200.000 square feet of retail, and 910 residential units.
JLL's initial efforts will focus on finding an anchor tenant for Wills Wharf, a building that will showcase 220,000 square feet of office and a 156-key Hilton Canopy Hotel. The team will be led by JLL Greater Baltimore market director Mark Levy, SVP Terri Harrington, and VP Jon Manekin. The team will be assisted by Robert VeShancey, managing director of JLL's Mid-Atlantic agency leasing arm.
"We are confident that the demand for highly efficient, flexible and well-designed office space in a truly mixed-use environment will remain strong…Given JLL's extensive global reach and its highly experienced and interconnected collaborative teams, we are confident we have identified the right partner for Harbor Point going forward," said Michael Beatty, founder of the Beatty Development Group, in prepared remarks.
After a slower start, progress is catching up for Baltimore's Inner Harbor development. The first Harbor Point construction to see completion was Thames Street Wharf, home to Morgan Stanley and Johns Hopkins Medicine Int'l. Finished in 2010, the 275,000-square-foot office building also offers 1,440 square feet of retail.
The 350-foot Exelon Building, which will serve as headquarters for Exelon's Constellation team, will see completion later this year. The $165 million tower, which was announced in February 2012, broke ground in early 2015. Planned with LEED Gold Certification in mind, the 20-story high-rise will offer 443,000 square feet of office, 40,000 square feet of retail, more than 100 residential units, and 750 parking spaces.
Another high-rise, this time a residential one, broke ground in January 2016. Point Street Apartments, a 17-story, 289-unit luxury apartment building, will feature a fitness center and an outdoor pool. Upon completion, the Inner Harbor planned development will include nine buildings and 9.5 acres of waterfront parks and promenade.
Renderings courtesy of Beatty Development