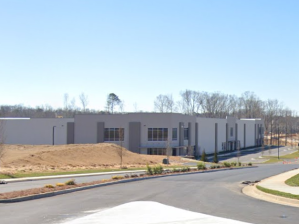 JLL Income Property Trust has acquired Friendship Distribution Center, a master-planned industrial park in the Atlanta suburb of Buford, Ga., for $95 million. The acquisition of the Class A facility was funded with cash on hand, according to a form filed with the Securities and Exchange Commission. The property was 96 percent leased at the time it changed hands.
Taylor & Mathis developed the facility with the help of ARCO Design/Built acting as general contractor. Completed in the first quarter of this year, the industrial park encompasses four buildings totaling 649,183 square feet. The property features architectural tilt-wall construction, building depths ranging from 160 to 280 feet as well as front-loading and rear-loading doors.
Located next to Interstate 985, the distribution center is roughly 40 miles from downtown Atlanta and some 50 miles northeast of Hartsfield Jackson International Airport. Interstate 85 is 2 miles south.
According to a Taylor & Mathis announcement, the facilities were leased shortly after completion to a tenant roster that includes:
E & S International Group, that occupies 101,663 square feet in Building 100
Furniture Galleries of Atlanta, occupying 50,500 square feet in Building 200
Thermacell Repellants, taking up 74,373 square feet in Building 200
Belting Holdings Inc., occupying the entire 126,360-square-foot Building 300
Link Futures, leasing the entire 272,160-square-foot Building 400
Industrial expansion
With this recent acquisition, the trust's industrial holdings total 53 properties across 13 markets representing $1.6 billion in asset holding value, according to the REIT.
JLL Income Property Trust has made a series of large investments in the industrial market this year. According to a report filed with the Securities and Exchange Commission, shortly after acquiring the Friendship Distribution Center, the trust purchased South San Diego Distribution Center, a 655,000-square-foot industrial property in San Diego, Calif., for approximately $158 million.
In May this year, the trust secured a $650 million credit facility to continue growing its holdings. Lenders included JPMorgan Chase and Bank of America, PNC Capital Markets and Wells Fargo Securities LLC acting as co-syndication agents.