By Scott Baltic, Contributing Editor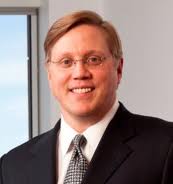 In what reportedly is the largest outsourcing contract of its kind by a financial services firm, Jones Lang LaSalle, of Chicago, has been selected by banking giant HSBC as its sole global outsourcing provider of integrated facilities management services, JLL announced yesterday.
The portfolio in question totals 58 million square feet and consists of 11,000 sites across North America, Latin America, Asia/Pacific, Europe, the Middle East and Africa. The portfolio includes 6,000 HSBC offices, with the remainder of sites comprising buildings such as ATM locations and residential properties.
JLL is also one of HSBC's regional transaction partners, in the Asia/Pacific, Latin America and Middle East–North Africa regions, and has been a real estate advisor to HSBC in North America since 1998. The contract renews existing facility management services in North America, China, Thailand, Mexico and Panama and adds more than 42 million square feet of real estate worldwide to JLL's responsibilities.
JLL has formed an integrated global account team of experts led by Bill Thummel, Managing Director, Global Accounts, along with Global Managing Director Chris Kiernan and Global Director of Operations Ian King, to serve the expanded global account responsibilities for HSBC.
"As companies demand more consistency and control over their real estate facilities, they increasingly look for a single provider that can deliver on a global basis," said Jordi Martin, JLL managing director of Integrated Facilities Management. "Being entrusted by HSBC to manage its facilities worldwide shows that this can be achieved."
"In the Americas, we will leverage our supply chain economies of scale to improve the performance of some 500 HSBC facilities in North America and 4,000 more throughout Latin America," said Tod Lickerman, CEO of Jones Lang LaSalle's Americas Corporate Solutions business. "This contract will deliver consistency throughout HSBC's locations in the Americas and around the globe."
A breakdown provided to Commercial Property Executive gives the following regional totals around the world:
 Asia/Pacific: Nearly 2,000 locations, more than 16 million square feet,
 North America: About 500 locations, more than 6 million square feet,
 Latin America: More than 4,000 locations, more than 16 million square feet,
 Middle East/North Africa: Nearly 200 locations, more than 1.5 million square feet, and
 Europe and South Africa: More than 4,000 locations, more than 16 million square feet.