By Mihaela Coste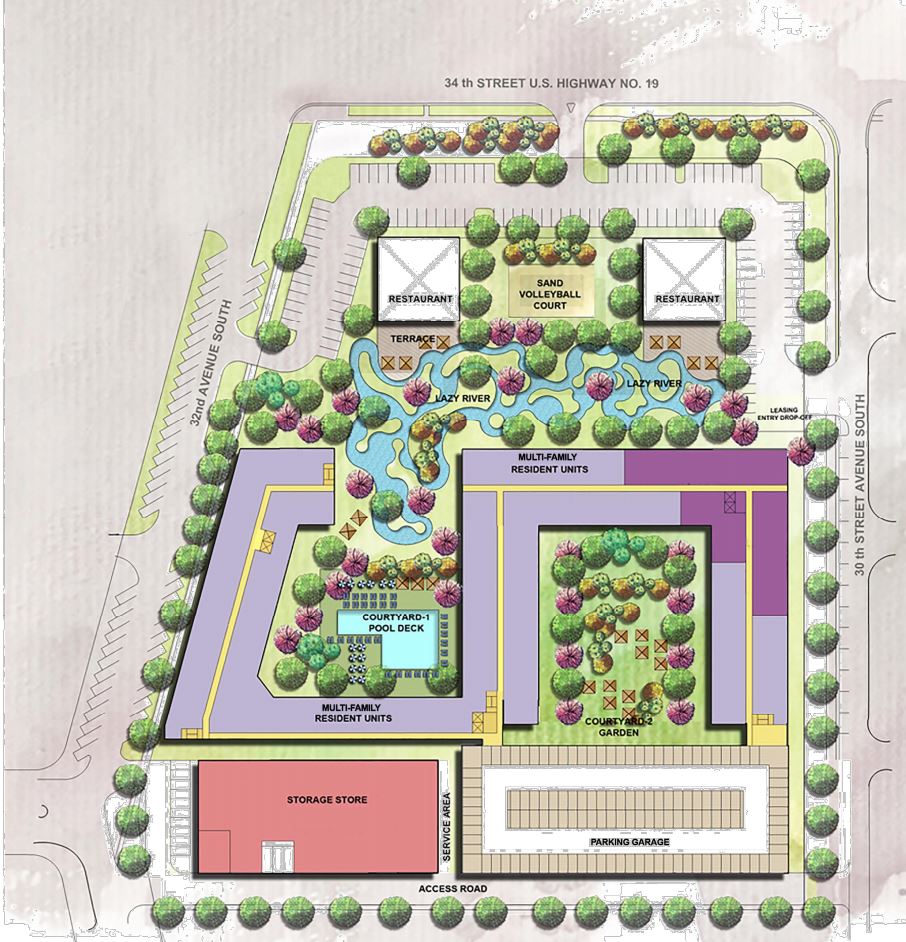 Jernigan Capital Inc. has closed a $10.3 million investment for a proposed 811-unit self-storage project in St. Petersburg, Fla. The facility is expected to break ground in the third quarter of 2017 and to be completed in the third quarter of 2018. The developer of the project is Tampa-based Phillips Development & Realty.
Located at 30th Ave. S. between Interstate 275 and 34th St. S., at the northern entrance to the growing Skyway Marina District of St. Petersburg, the multi-story, climate controlled facility will encompass approximately 73,500 rentable square feet of space. The asset will serve Tierra Verde and St. Petersburg Beach.
A $70M Mixed-use Development
The future facility will be part of the Phillips Skyway Marina, a mixed-use proposed development that will feature 310 apartment units and a restaurant of approximately 10,000 square feet. Amenities will include a world-class pool space and a beach-style volleyball court. The $70 million complex is expected to open its doors in 2018.
Since the beginning of 2017, Jernigan has closed 15 investments in new self-storage projects for a total combined amount of $175.1 million. The company and Phillips Development & Realty co-invested recently $21 million in two proposed self-storage projects in Atlanta and Largo, Fla. and $9.2 million in a 70,888-square-foot facility in Tampa, Fla. Upon completion, CubeSmart will manage all of the facilities.
Image courtesy of Phillips Development & Realty