By Scott Baltic, Contributing Editor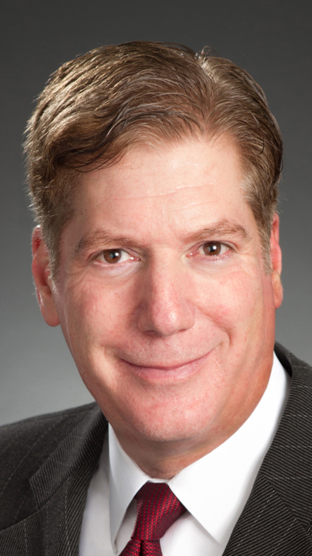 JCR Capital, of Denver, on Tuesday announced the first close of its third fund, the JCR Capital Commercial Real Estate Finance Fund III L.P.
The first close reportedly had $105 million in commitments, including a $26 million general partner investment. Fund III is targeting a total capitalization of $250 million, with a final close in the fourth or the first quarter, Jay Rollins, managing principal of JCR, told Commercial Property Executive.
The fund, according to JCR, will continue the strategy from Funds I and II: "providing customized capital solutions to commercial real estate middle market sponsors whose assets do not typically attract institutional capital."
JCR defines the "middle market" as CRE assets whose value is less than $30 million, Rollins noted, adding, "We believe this is a niche area of the market with limited competition, especially compared to the institutional market above us."
The company's announcement added that "JCR will seek to capitalize on the substantial amount of legacy loan maturities coming due over the next four years."
Fund III is national in scope, with an emphasis on the Western United States, and targets short-duration investments, typically six to 36 months, in multifamily, retail, industrial, office and finished lots using a diversified mix of senior debt, participating debt and structured equity positions.
Fund III is managed by Rollins and by Maren Steinberg, JCR's managing principals. Perth Advisors LLC, of New York, is the fund's placement agent.
"We are in a more defensive position right now" in the financing market, Rollins told CPE. "We anticipate investing into a dislocation during the term of our fund, which is the type of market where we excel."
As to the overall climate for CRE, Rollins said, "In general the fundamentals are good. The pricing is getting a little high, and in some cases there are bubbles, which we obviously stay away from. We typically bake in an interest rate increase in each investment's exit stage, so we can perform well with or without an increase in rates. We have not seen other fund managers do this."
In January, shortly before Fund III was launched, StanCorp Financial Group Inc. and Soundview Real Estate Partners bought minority interests in JCR. StanCorp was to partner with JCR to expand its bridge lending program, and Soundview, a substantial partner in JCR's previous private funds, reportedly contributed "significant equity" to co-lead Fund III.