By Alex Ciorogar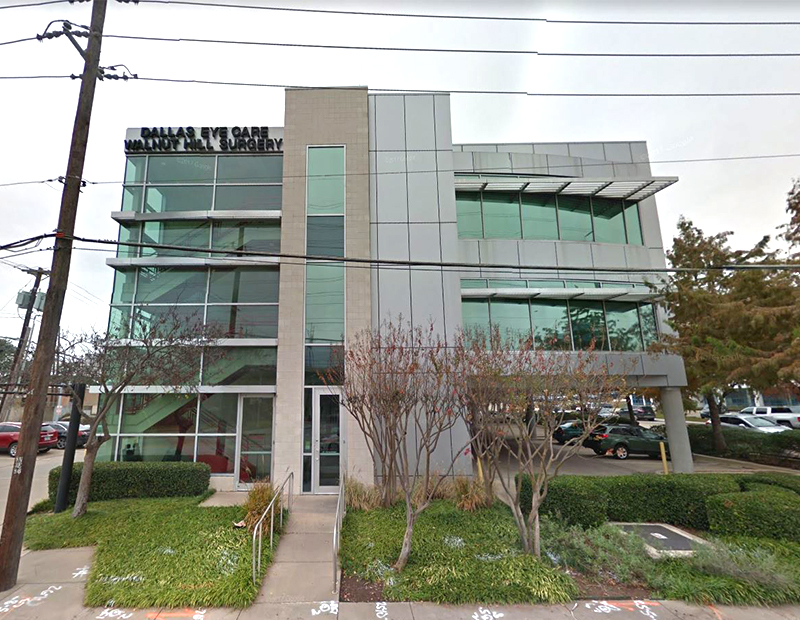 Inland Real Estate Acquisitions LLC Senior Vice President Matthew Tice and Assistant Vice President David Neboyskey have arranged the sale of a 16,050-square-foot medical office building in Dallas on behalf of an Inland affiliate.
Located at 5494 Glen Lakes Drive, the property includes the Dallas Eye Care Clinic—part of KE Eye Centers of Texas—and an ambulatory surgery center—the Walnut Hill Surgery Center. Dallas Eye Care Associates is located on the second floor, while Walnut Hill Surgery Center occupies the third floor of the two-story building. The Dallas Eye Care Clinic features a LASIK suite and cataract surgery practice that offers a range of procedures for residents of Dallas, Richardson, Garland, Carrollton, Farmers Branch and other surrounding cities.
Constructed in 2003, the property offers open-air parking for patients.
"Situated across the street from Texas Health Presbyterian Hospital–Dallas, the property's ideal location off Interstate 75 and among a retail trade area provides nearly 400,000 people within a five-mile radius with convenient access to meet their health-care and medical needs," said Tice in prepared remarks. "Dallas Eye Care's longstanding, 50-year history in the area combined with the 13-year tenure of both Dallas Eye Care and Walnut Hill Surgery Center as tenants made this the type of attractive acquisition we are looking for in this asset class."
Inland Real Estate Acquisitions LLC recently arranged the purchase of the Edward-Elmhurst Health Center, a 13,000-square-foot medical office building located approximately 20 miles west of Chicago. 
Photo via Google Street View