By Eric Frankel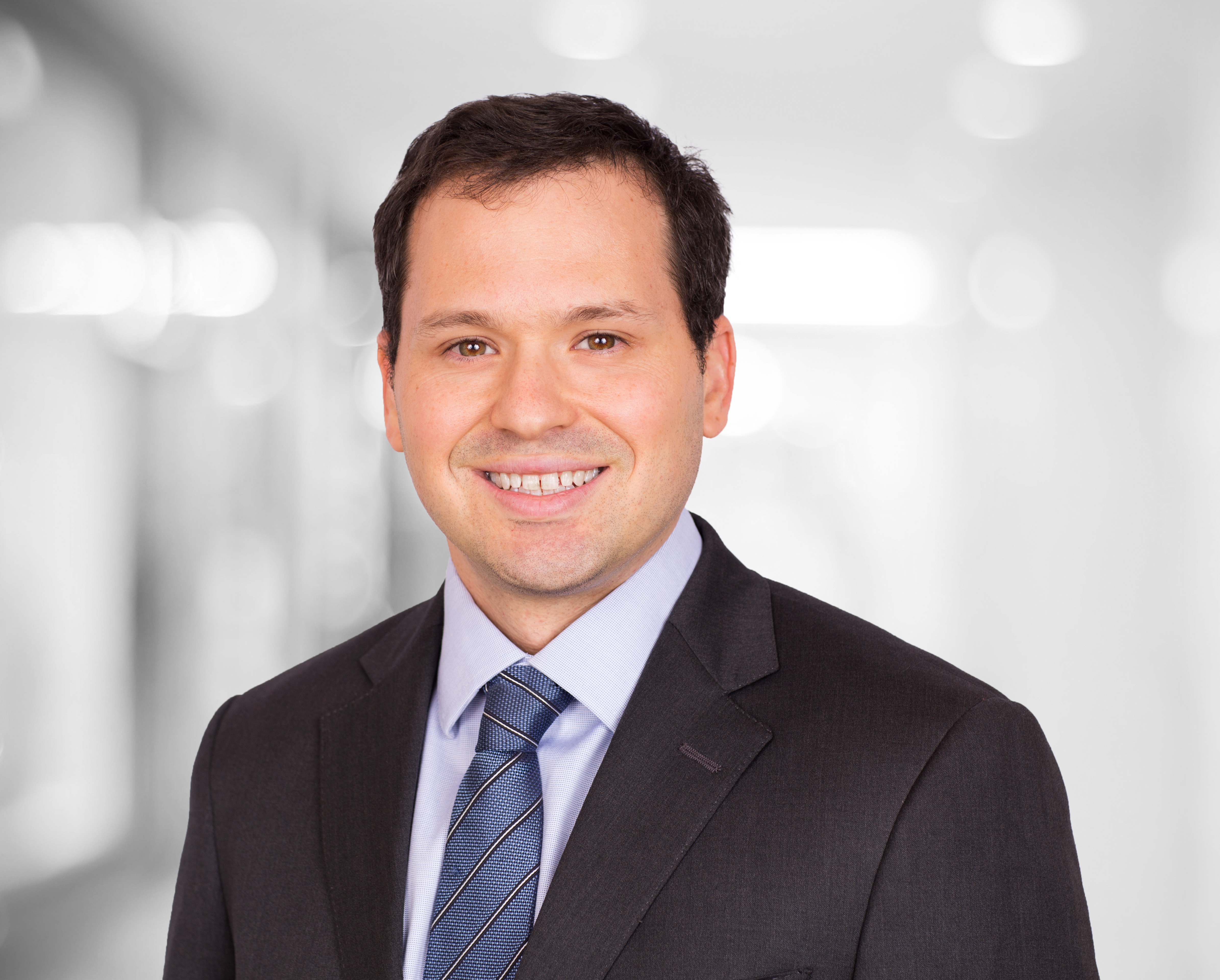 Multiple years of record-level rent growth have driven robust investor demand for industrial properties, and this pattern will likely persist for the foreseeable future. Private equity behemoth Blackstone's purchase of Gramercy Property Trust and other smaller transactions show that the rapid rise in rent is translating into higher property values. Over the three months ending June 1, industrial property values moved up by approximately 5 percent, according to Green Street Advisors' Commercial Property Price Index. The industrial sector is benefiting from consistently lower cap rates, especially relative to other commercial property types. Green Street recently lowered its industrial cap rate estimates across the U.S. by 15 basis points, with additional decreases in select markets.
Looking ahead, spectacular tailwinds are expected to sweep the industry. The impact of e-commerce on the industrial sector has been massive over the past several years, boosting demand by 30-40 percent according to Green Street's estimates. Interestingly, online retail sales remain a strong demand driver, despite being a relatively small percentage of overall retail sales. E-commerce retail sales growth currently hovers around 16 percent annually and shows few signs of slowing. Meanwhile, large retailers are working to rapidly accommodate growing warehouse needs, and that continues to drive a large share of increased industrial demand.
In addition to the optimistic outlook on demand, Green Street's forecasts further suggest industrial real estate supply will remain relatively in balance. There are some outstanding patterns that deviate from past cycles of overbuilding. The rise of e-commerce has triggered a widespread restructuring in supply chains that will take several more years to address.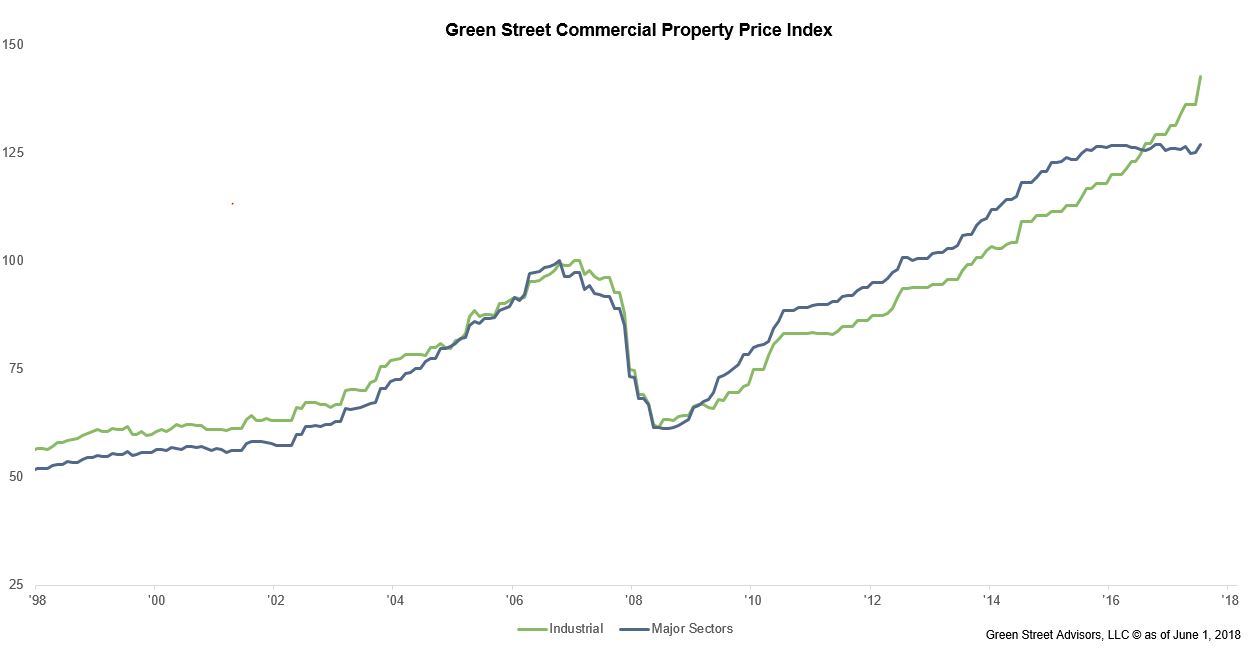 Tenants are increasingly in search of warehouses in large population centers to gain better access to end consumers and labor—a shift that presents some notable challenges. Land in high-density areas tends to be significantly more expensive to develop, projects are characteristically marked by lengthy and costly entitlement periods, and rents are much steeper. Moving forward, it will become increasingly difficult to add in-fill supply, contributing to higher overall development costs. Considering robust industrial demand and disciplined supply growth, Green Street expects strong market occupancy and rent growth to continue.
Retail, Industrial Converge
The world has been witnessing a convergence of the retail and industrial sectors over the past few years. Green Street applies a key retail metric —sales productivity (annual revenues over occupied square feet)—to industrial real estate in order to understand the economic viability of the business operating within a warehouse or a network of warehouse properties. Amazon's warehouse network provides a useful case study to examine how industrial tenants are adapting and performing as compared to shopping centers. Amazon's sales productivity is roughly $1,300 per square foot, which compares very favorably to shopping centers and should further improve over time. More importantly, this implies that rent is a very low percentage of revenue. The occupancy cost ratio for Amazon is only about 1 percent. By comparison, retail tenants generally have occupancy cost ratios in the double digits, with rent and other charges amounting to roughly 15 percent of sales. As warehouse productivity improves, these cost savings offer an opportunity to pay higher rents. Measuring sales productivity and warehouse efficiency ratios will help investors gauge future warehouse demand in a world of massive growth in e-commerce sales.
While demand for most commercial property types has generally ebbed with the maturing economic cycle, the industrial sector continues to set records for tenant and investor demand. This is not an isolated trend; nearly all relevant economic measures related to warehouse demand—except physical retail sales—are registering robust growth. The consistent ramp-up in online shopping has heavily contributed to the industrial sector's success. Following this trend, the ongoing rebuilding of supply chains to support deliveries directly to consumers is likely to continue.
For deeper insights on public and private real estate markets, please visit www.greenstreetadvisors.com.