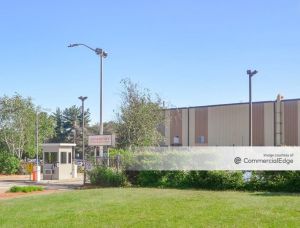 Integra LifeSciences, a global medical technology headquartered in Princeton, N.J., has leased approximately 100,000 square feet of newly redeveloped life science space at 400 Wood Road, in Braintree, Mass., owned by Hilco Redevelopment Partners.
Integra plans to move at least 150 jobs to Braintree from a current property in South Boston. The company is targeting full occupancy by late 2025 and plans to manufacture surgical reconstruction devices used in the treatment of areas such as hernia repair and breast reconstruction.
HRP, a Chicago-based real estate investment and redevelopment company, purchased the 156,000-square-foot property in August 2019 for an estimated $10.9 million from Haemonetics Corp., according to CommercialEdge data.
---
READ ALSO: The Benefits of Adaptive Reuse for Life Sciences
---
The building, constructed in 1975, formerly served as the headquarters of Haemonetics for about 40 years, with manufacturing and research and development uses. Situated on 14.2 acres, the property is also known as Exchange 93. Visible from Interstate 93, the site is located about 2.3 miles from the highway access.
Andrew Chused, HRP's head of investments, said in a prepared statement that adding a tenant of Integra's caliber to 400 Wood Road brings the company's vision for the redeveloped property to life. He also thanked the town of Braintree and town officials for their collaboration and support in attracting life science users.
Town action helped
Following a request from Mayor Charles Kokoros, the Braintree Town Council approved a 15-year tax increment financing agreement with Integra for the site in April. According to reporting by Patch.com, the tenant will pay taxes on the base property but will receive a discount on the tax on the incremental growth for the 15 years of the lease agreement because of investments made on the property. The town will assess the property in July to determine its base taxable rate for the 15-year TIF, Patch.com reported. The TIF will go into effect once the certificate of occupancy is granted. At the end of the lease term, which could include two five-year extensions, the town of Braintree would begin to receive the full tax revenue.
Kokoros said in prepared remarks it has been a top priority of his administration to bring life science companies like Integra to Braintree. The town created a committee to better address zoning needs for life science, biotech and medical technology companies.
Chused said the property's proximity to Boston and the MBTA Redline, major roadway networks, talented workforce and extensive nearby amenities are cornerstones of future life science innovation at the property.
Kevin Breeden, Integra's senior vice president of operations, said in prepared remarks relocating its manufacturing site to Braintree is important because its proximity to the company's current location in Boston would make it easier for current companies to stay with the firm. He also said the company looks forward to making a positive impact on the local economy by creating quality jobs with competitive salaries and benefits.
Building renovations detailed
In January 2021, HRP selected Erland Construction of Burlington, Mass., to replace the existing façade and roof of the building at 400 Wood Road with the goal of attracting life science tenants. Eleven months later, Erland announced it had completed the core and shell redevelopment of the building. Erland removed the building's existing façade and roof and installed a new two-story entry, complete building wrap and a TPO roof. The building was also upgraded with power capabilities that can handle typical cGMP requirements, making more than 30 watts per square foot of space available at the property. Utility infrastructure for mechanical, fire protection and electrical services was also enhanced.
The modern, state-of-the-art facility now has 80,446 square feet of open lab space and 73,154 square feet of cGMP manufacturing space that can meet the unique needs of today's biomanufacturing companies. Exterior upgrades were also made to the parking areas, curbing and landscaping.
Erland teamed up with Balance Architects of Boston to complete the repositioning of the asset.
Other HRP projects
In January, a joint venture led by HRP and including Caisse de dépôt et placement du Québec, secured a $500 million loan provided by PCCP LLC for the redevelopment of The Bellwether District, a 15 million-square-foot mixed-use industrial park in South Philadelphia.
HRP had agreed to buy the property, the site of the former Philadelphia Energy Solutions oil refinery, for $240 million in January 2020. Following redevelopment, the first tenants are due at the site in 2023. It will be home to a variety of uses including life science, logistics, research labs and e-commerce.
HRP is also nearing completion of phase one of HRP Hudson Logistics Park in Jersey City, N.J. The 427,155-square-foot initial phase is one of the top industrial projects in Northern New Jersey and is set for a late 2022 delivery.