By John Whitaker, Senior Consultant, Aon Global Risk Consulting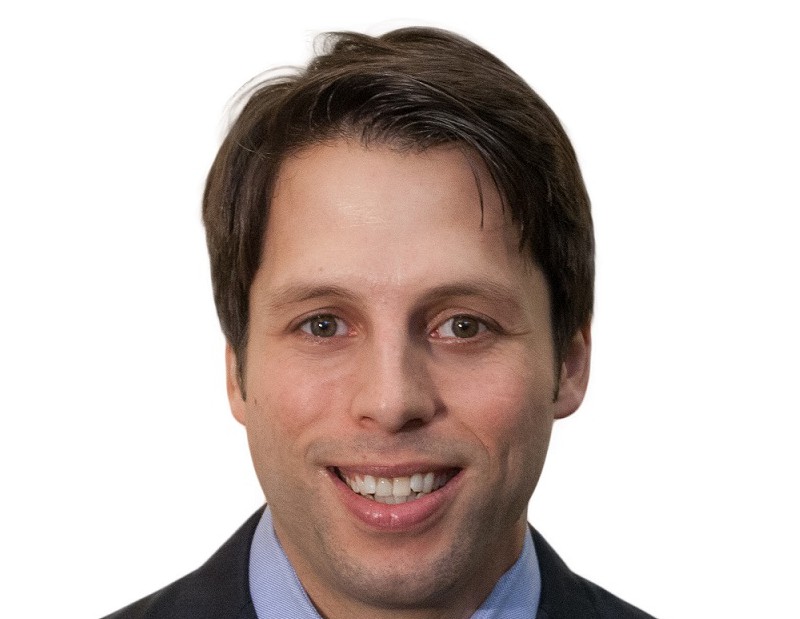 In the aftermath of widespread destruction caused by the series of major hurricanes and other natural disasters in various parts of the U.S. this past year, commercial property owners and their tenants may find themselves at odds over certain types of repairs and restorations. 
Notably, when damage to buildings affects improvements and betterments made by a commercial tenant, costly disputes can arise over who is responsible for the financial consequences of such events and for making necessary repairs.
Sometimes, tenants pay to repair property damaged within the premises without checking the lease or insurance. More often, landlords, tenants or both parties don't understand their responsibilities, causing delays in repairs and insurance recovery.
Here are five key steps for both commercial tenants and landlords to flag these issues in leases and insurance policies well before any potential loss and help expedite their recoveries when losses occur.
1. Know how improvements and betterments are defined for insurance purposes. The Insurance Services Office (ISO), which provides standard wording for various insurance policies, defines improvements and betterments in its widely used CP 00 10 Building and Personal Property Coverage Form as: "…fixtures, alterations, installations or additions: (a) Made a part of the building or structure you occupy but do not own; and (b) You acquired or made at your expense but cannot legally remove." Some examples are: tenant-installed partition walls, cabinets, carpeting, flooring, plumbing, HVAC equipment, electrical components and ceiling tiles
2. Review contractual insurance requirements. A tenancy agreement or lease assigns interest and insuring obligations for improvements and betterments for the landlord and tenant. Under standard commercial insurance policies, the obligations of the tenant and landlord must be spelled out in the agreement or lease for insurance recovery purposes. Stipulations for insuring tenant improvements and betterments may appear in sections of the lease, entitled Insurance, Casualty, Damage & Destruction, or something similar.
3. Don't confuse "maintenance and repair" duties with "damage and destruction." Most leases require tenants to keep certain property in good condition (i.e., HVAC, carpeting, cabinets, etc.). A mistake involves applying these responsibilities in the event of a loss due to fire, windstorm, flood, theft, water damage, etc. Check the Insurance, Casualty, Damage & Destruction, or similar sections of the lease to clarify responsibilities for repair and insurance recovery.
4. Reconcile insurance coverage with lease requirements. While standard insurance policies provide actual cash value coverage (the lesser of replacement cost minus depreciation or repair cost) for improvements and betterments, most leases require replacement cost coverage (the lesser of replacement cost or repair cost) for such property. Thus, the insurance policy should follow the lease coverage obligations. Leases may also require the insurance policy to provide a certain coverage type, such as Named Peril, which covers property losses from hazards or events named in the policy, or All Risk, which technically provides coverage for any risk the policy does not specifically exclude.
5. Communicate with the other party. After reviewing their contracts and insurance policies, both the landlord and tenant should fully understand their respective responsibilities with respect to purchasing and maintaining insurance coverage, including the appropriate dollar amount or limit of protection, and for making repairs to damages arising from a property loss event. In their risk management and pre-loss planning, both parties should make an effort to confirm these responsibilities and their respective compliance. 
In purchasing or renewing property insurance, tenants and owners should look for policy wording that might help speed the recovery process. During past disasters, many property owners and tenants, along with their insurance brokers and claims professionals, challenged insurers to simplify the claim process for improvements and betterments. In response, several insurers developed new policy language, similar to the following: "In the event of loss or damage, the Company agrees to accept and consider the Insured as sole and unconditional owner of Improvements and Betterments, notwithstanding any contracts or leases to the contrary."
This wording is designed to streamline the lease/coverage interpretation process in the event of a loss and ensure the policy will cover a building owner or tenant's claim for improvements and betterments.
Even though they may appear straightforward, repair and insurance recovery responsibilities for improvements and betterments can be complex and subject to interpretation and controversy. A thoughtful discussion and detailed agreement about these responsibilities before an otherwise insurable loss event occurs can help tenant and landlord avoid costly delays in the repair process, related insurance recoveries and potential litigation. 
These measures are especially valuable in preparation for major loss events, such as hurricanes, where disputes can exacerbate typical delays arising from a lack of available claim adjusters and shortages in building supplies and construction contracting resources.
John Whitaker, a senior consultant in Aon Global Risk Consulting's Claims Preparation Advocacy and Valuations practice , has more than a decade of experience in property and complex claims management. He has helped clients throughout North America and the Asia/Pacific region recover nearly $1 billion in indemnification payments from insurance companies. Whitaker earned a B.S. in construction management from Illinois State University and holds the Chartered Property Casualty Underwriter (CPCU) and Associate in Reinsurance (ARe) professional designations.