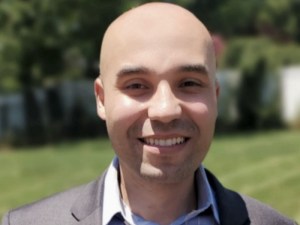 Last week, the White House Administration released a new framework for the Build Back Better Act, which includes multiple tax changes. And although there is no guarantee that this will be the final version of the act, Commercial Property Executive asked FTI Consulting Senior Director Gerardo Londono to explain the potential financial implications of the bill for commercial real estate investors.
"Strictly from a tax point of view, everything seems to be on hold now, waiting for this bill to pass," Londono told CPE Senior Editor Laura Calugar in the latest episode of the podcast series.
Several tax provisions that impacted real estate investors were included in the prior version of the bill, but they didn't make it to the revised draft, which is currently pending and going through the legislative process. But there are some surcharges that were added to the latest framework. How could they impact real estate investors? Could we expect other changes, as well? Press play to find out or simply jump to the topic that you're most interested in:
The new 15 percent minimum tax on corporate profits (3:05)
The new surtax on high income earners (5:30)
Stock buybacks (6:55)
State workarounds (11:10)
Carried interest (13:12)
The first half of 2022 (14:33)
Don't forget to follow CPE's podcasts on Spotify and Apple Podcasts!