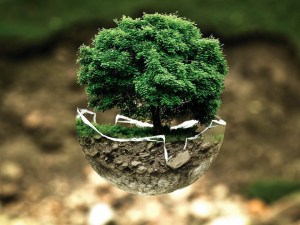 Despite a global health crisis and economic uncertainty, REITs still made strides in environmental, social and governance practices in 2020 and reached a new high point in ESG reporting, according to Nareit's third annual REIT Industry ESG Report.
---
READ ALSO: Why CRE Investors Are Ready to Leave the Sidelines
---
The report focuses on all aspects of sustainability—including environmental stewardship, social responsibility and good governance—and how it advances as a core component of the REIT approach to real estate. Last year, REITs included the integration of ESG issues into corporate strategies, increasing their focus on addressing climate change risks and opportunities in the face of a global pandemic and amid heightened social consciousness.
Nareit relied on a handful of primary data sources to craft the report, including two Nareit surveys involving more than 200 members, reporting metrics from the 100 largest U.S. equity REITs by equity market capitalization, and a portfolio analysis report.
"One notable finding included in the [annual REIT Industry ESG] report is the strong growth in ESG reporting by REITs," Fulya Kocak, senior vice president of ESG issues – finance and operations, told Commercial Property Executive. "The percentage of REITs with an equity market cap under $5 billion that are reporting on ESG jumped from 43 percent in 2018, to 71 percent in 2019, to 97 percent in 2020."
Among the REITs responding to the survey, 77 percent integrate ESG risks and opportunities into strategic and financial planning, and 79 percent have a cross-functional sustainability committee or team. Additionally, 60 percent of REITs publicly disclose ESG goals, marking a 7 percent year-over-year increase.
Making buildings healthier
According to the report, the REIT community is leading the charge to improve the health of the global building portfolio, with more than 2,100 REIT-owned buildings boasting green certification. Despite last year's pandemic-induced challenges, REITs remained focused on the importance of sustainability for business and community, and enhanced disclosure across all key environmental performance areas.
Of the REITs surveyed in Nareit's report, 89 percent rely on an environmental management system to help increase operating efficiency and reduce environmental impacts. Nareit members participating in the Global Real Estate Sustainability Benchmark reduced greenhouse gas emissions by 429,324 metric tons of CO₂ in 2020, marking a year-over-year drop in emission levels of 5 percent. Additionally, GRESB-participating Nareit members recorded a savings of 233,216 MWh in 2020, equating to a 2 percent reduction in energy consumption year-over-year.
What (who) matters most
As COVID-19 spread, actions among the REIT community demonstrated that while real estate is important, there's something even more vital. "Amidst the global pandemic, REITs continued to put people and communities first," according to the report. One hundred percent of REITs reporting to GRESB have ongoing community engagement programs, and 98 percent monitor inclusion and diversity metrics at the board and workforce levels. Sixty-eight percent of surveyed REITs have instituted policies for recruiting a more diverse workforce and 64 percent plan to conduct or renew unconscious bias training by year-end.
Seventy-seven percent of REITs instituted new employee engagement practices and 65 percent incorporated new tenant engagement practices. REITs took action beyond their own doors, as well, with 52 percent of survey participants implementing community relief programs.
"The remarkable events of the past year have dramatically heightened consciousness of ESG and the increasingly clear imperative for leaders in society, including in the REIT community, to take more affirmative and concrete steps in ESG-related matters," Steve Wechsler, president & CEO of Nareit, wrote in the report. "This isn't something that's going away—this momentum will continue in the coming years," Wechsler told CPE.
Read the full report by Nareit.