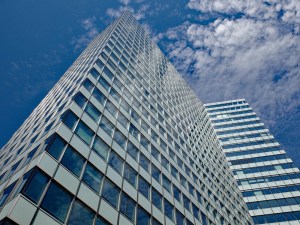 Global investment volume will likely increase 15 percent to 20 percent year-over-year in 2021, driven by economic recovery and abundant dry powder, with the Americas taking the lead, according to CBRE.
Those findings are contained in the firm's recently released Global Investor Intentions Survey and supporting 9 Key Trends Shaping Investor Strategies in 2021 & Beyond report.
After a year when many in the global investment community chose to curb activities amid pandemic-induced uncertainties, those who remained idle are now becoming active and more willing to take chances.
---
READ ALSO: How the Economic Recovery Is Shaping CRE's Future
---
Twenty-four percent of respondents—a survey record—are eyeing opportunistic and distressed opportunities in 2021, and, bolstered by the $1.9 trillion fiscal stimulus package, U.S. investor confidence is notably robust.
"Sentiment is greatly improved since last year particularly in the U.S., driven by strong vaccination progress and economic recovery," Dr. Richard Barkham, global head of research & global chief economist, CBRE, told Commercial Property Executive. "Investors intend to deploy much more capital into real estate worldwide this year."
Backed by the strong rebound, 70 percent of purchasers in the Americas expect to acquire 20 percent more assets in 2021. CBRE forecasts that a notable increase in investment in the U.S. will occur in the second half of 2021, as the nation reaches herd immunity to COVID-19, as a result of widespread vaccinations.
U.S. investors will be paying particularly close attention to the Sun Belt markets, where labor migration and job growth have gone on the upswing due to the pandemic. And while the global investment market as a whole is embracing distressed assets, investors in the Americas are at the top of the heap as the most risk-tolerant buyers. As for core product preferences, the Americas investors will lead the world in investment in the multifamily, retail and hotel/resort sectors.
Buyers in the U.S. and around the world, however, should not expect to be able to strike any extraordinary deals in core product. "A lot of investors—67 percent of global respondents—are trying to negotiate price discounts but it will be very hard to secure such discounts based on seller expectations," Barkham said. "Recent office transactions show that pricing has generally recovered for core office assets."
The nascent nine
CBRE enhanced its Global Investor Intentions Survey with a report, 9 Key Trends Shaping Investor Strategies in 2021 & Beyond. The report is based on the firm's observations, analysis and on-the-ground market intelligence culled from senior business leaders in the Americas, as well as EMEA and the Asia-Pacific region. These top trends are expected to influence landlord and investor behavior not just for the remainder of 2021 but for some time to come.
First off, investment in the office sector will rise, as more office workers return to the workplace. Another trend pertains to the importance of investment in health- and safety-related amenities and building enhancements. Additionally, investors are willing to adapt properties to meet occupier requirements, impacting underwriting significantly, and they are bolstering office appeal with flex-space offerings and experience services.
The fifth trend concerns environmental, social and governance, which is informing decision-making. The sixth trend also involves ESG and finds that as more investors pursue ESG data on potential asset purchases, poor-performing assets may see price discounts. The seventh trend sees investors moving farther out on the risk spectrum in pursuit of higher returns. The penultimate trend finds that operational real estate is attracting capital, but sophisticated management is required to succeed. Finally, investment in the hardest-hit asset classes is on track to make a comeback.
Read the full report by CBRE.