By Steve Sanchez, Principal, HGOR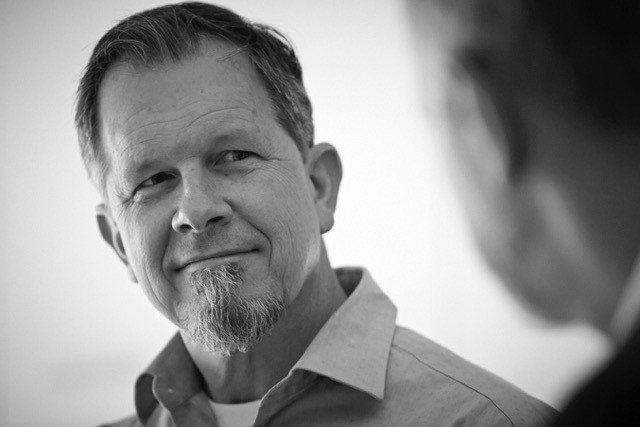 We've all been to health care facilities and probably seen the same general scenario: a cold, sterile environment where no one wants to stay for long.
The role of health care facilities, however, have begun to change in the community, providing some exciting new opportunities to master plan, design and develop for the next generation of doctors, nurses, visitors and patients. In Georgia alone, we are seeing ground-up construction of new facilities, expansions and complete renovations; not to mention the two largest health care projects in the state's history were recently announced.
At HGOR, we are seeing three emerging trends in the health care sector:
Health care facilities are seeking a stronger connection to their surrounding communities.
The walkability of campuses is finally being seen as an advantage for visitors and employees.
Facilities are looking to increase the areas of respite on site.
These trends ultimately focus on providing a greater design for the people interacting with these built environments, which can make health care facilities more enjoyable places for everyone.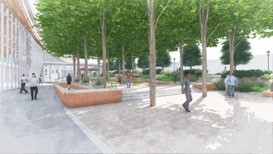 Whether urban or suburban, a strong connection to the surrounding community has been a driving force of development, as health care facilities are considering their importance to the neighborhood fabric. At one of our Atlanta projects, Piedmont Hospital's build-out of the new Marcus Tower, we are working with Piedmont to add several features to its campus that will provide more connectivity to the neighborhood and surrounding commercial zone. Its main campus sits on busy Peachtree Street, but it has no real interaction with the street, both from a visual aspect and as a pedestrian connection.
With our project, both Peachtree and the cross street, Collier Road, will have new broad sidewalks lined with shade trees, which will provide a pleasant walking experience along both arteries. A new multilevel plaza space will provide direct connectivity between the hospital lobby and the new expanded sidewalks. The plaza can also be enjoyed by the public or provide breakout space after lectures in the new auditorium. An active-use facility—think food venue—is proposed adjacent to the plaza, which will add life to the hospital street frontage. These additions will create a much stronger connection to Piedmont Hospital's front door from Peachtree Street.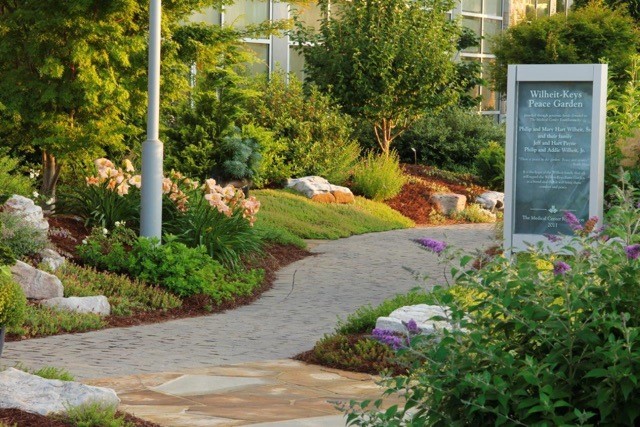 Incorporating walkability into health care campuses is beneficial to anyone who interacts with the hospital. This is further strengthened by many facilities' increased offerings of wellness programs, which are strongly promoted by the Affordable Care Act. Facilities are looking at how they can better serve the community by proactively encouraging healthy behavior, such as daily exercise, eating properly and putting a conscious focus on walkability.
At our project with Northeast Georgia Medical Center – Braselton, we've helped make the campus more accessible. Plans are also in place to create a walking trail around the entire 100-acre campus. Employees and adjacent communities may benefit most from these improvements since they will offer jogging/walking paths throughout natural areas, such as along a nearby river, which may eventually connect to other trails in the area. Presenting opportunities for employees to connect with nature in a walkable environment—versus walking laps in parking lots during their breaks—will ultimately offer a physical, as well as psychological, respite to potentially stressful days.
Finally, hospitals are places where the full spectrum of emotions is felt. Often, an area of silent contemplation or reflection is needed. We're seeing more hospitals dedicating therapeutic gardens and outdoor pockets to satisfy this need. Our project at Children's Healthcare of Atlanta – Center for Advanced Pediatrics will include areas of prospect and refuge within the campus landscape, allowing patients and their families a chance to enjoy the wonders outside, when needed.
Another project, NGMC – Gainesville, incorporated other "surprise and delight" features, such as trickling fountains, a peace garden and even a pet park, which allow those with extended stays at the hospital to have a reunion with their favorite pet in an enclosed, safe landscape.
By incorporating these trends in health care planning and design, facilities across the country will have stronger connections with their stakeholders and surrounding communities, and will be leaders in promoting wellness alongside their tradition of healing.