Community redevelopment builds stronger and more resilient collectives by identifying and addressing fundamental needs and priorities. One such example is the new Cornell Scott-Hill Health Center Clinic, a 9,500-square-foot care site at 410 Campbell Ave. in West Haven, Conn.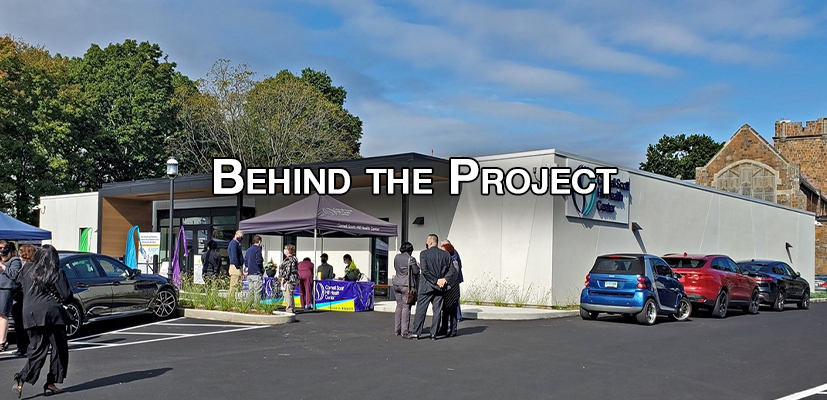 In 2020, Svigals + Partners embarked on the complex redevelopment of a former funeral home, working closely with locally based Cornell Scott Hill Health Center to create a design that embodies and supports the center's level of services and care. The facility opened at the beginning of this month and includes several specialty clinics devoted to outpatient medical and psychiatric services for its community members, including underserved men and women.
Doug Lovegren, associate principal with Svigals + Partners, talks about the challenges of this atypical conversion and reveals how a creative vision can bring underutilized buildings back to life.
---
READ ALSO: From Mall to Life Science: A Rising Trend
---
Why was this structure a good fit for a health-care facility?
Lovegren: The design represents the latest product of an ongoing collaboration between Svigals + Partners and Cornell Scott-Hill Health Center totaling eight projects over the last few years. For this one, the architects helped find a new home for the West Haven Clinic, which had outgrown its previous nearby location.
The former funeral home on Campbell Avenue in West Haven met the space requirements and programmatic needs for the center's planned expansion. The new site is also on a public transit route which, combined with its proximity to the center's previous location, makes it optimally accessible for the community it is serving.
What were the challenges you came across in the development process and how did you overcome them?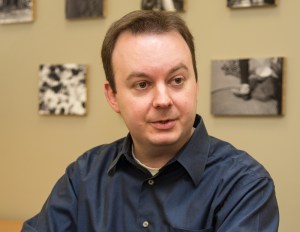 Lovegren: Set behind a desolate parking lot, the community's familiarity with the building as a funeral home presented challenges. To usher in a new welcoming tone, we sought to significantly transform both the exterior and the interior while remaining cognizant of economical constraints.
On the exterior, we removed the locally familiar mansard-style roof and concealed the previous dark brick with a stucco cladding that now sets it apart from other nearby brick buildings. We also introduced a prominent entry canopy that establishes a new professional identity for the building and serves as a beacon drawing the community.
Interior renovations are focused on brightening the space, creating efficient floorplans and meeting stringent building codes for egress, fire protection and accessibility. The space includes medical offices, treatment rooms, meeting spaces and a waiting area all on street level, while the downstairs space includes behavioral health, group therapy and staff amenities.
On both levels, calming tones, natural textures and sophisticated patterning create a comfortable, at-home quality. Solid surface countertops and luxury vinyl tile flooring elevate and update the clinic, while a frosted glass wall adds interest and privacy for patients and families in the waiting area. The addition of a wheelchair lift connects the two levels, allowing better use of the previously underutilized basement space.
Are there any similar projects you've worked on? 
Lovegren: The Cornell Scott-Hill Health Center West Haven is only the latest in Svigals + Partners' extensive portfolio of health, wellness, research science and medical office design work. We recently completed a laboratory and workplace for Halda Therapeutics occupying the ground floor of the former Winchester Arms factory, originally built in the late 19th century.
We also completed recent work for Yale Child Study Center in New Haven, Conn., which involved converting a former telephone company building into a consolidated center and nurturing environment that provides comprehensive care for children with behavioral health needs.
How do you see the conversion trend going forward?
Lovegren: As the saying goes—location, location, location. In lieu of looking for land, organizations are seeking prime space in strategic community locations. This often means bringing a creative vision to underutilized derelict buildings.
The process supports the revitalization of vacant buildings and spaces, effectively transforming underused structures, eyesores and economic drains into vibrant, contributing entities. The strategy is good for the community and sustainability.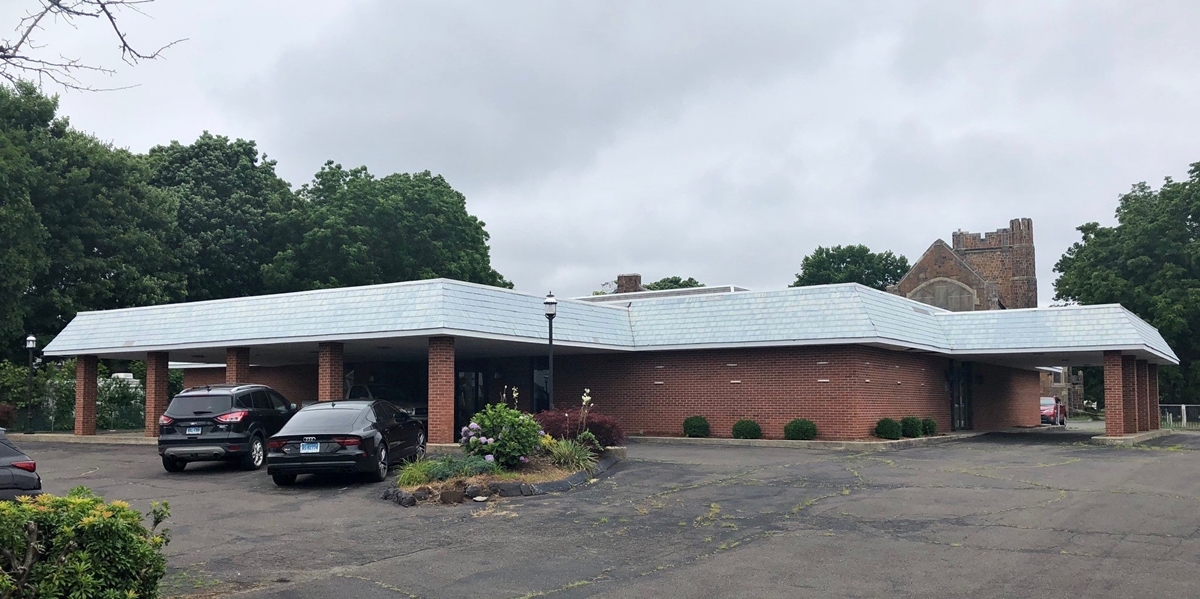 Our design of the new Cornell Scott-Hill Health Center Clinic is a great example of how repurposing an empty building into a vibrant health-care and wellness center can be an optimal solution for bringing modern advances and improving a community's future.
In which way has the pandemic impacted this adaptive-reuse trend?
Lovegren: People are clearly rethinking their brick-and-mortar investments and reevaluating existing facilities before jumping directly to new construction solutions. Along those same lines, refreshing unused buildings and spaces for new purposes can require less of an upfront capital investment.
We have seen organizations of all types, including corporate, health-care, research facilities and educational centers use this strategy to great effect during these difficult times.
Tell us more about other architectural/development trends we should keep an eye on.
Lovegren: Organizations are looking for ways their facilities can support new remote and hybrid work models. This affects all sector types, including science-tech, education, workplace and even residential. Since there is no one-size-meets-all solution, each sector will continue exploring new options and monitoring how the trends evolve in the future.
What else are you planning for the community?
Lovegren: We are currently also working on the Cornell Scott-Hill Health Recovery and Wellness Center in New Haven. This is a facility that has been in development since 2017. Tackling the ongoing pandemic of opioid addiction, it will provide medical and psychiatric services on an outpatient basis, as well as shelter for patients in need of a place to stay while being treated.