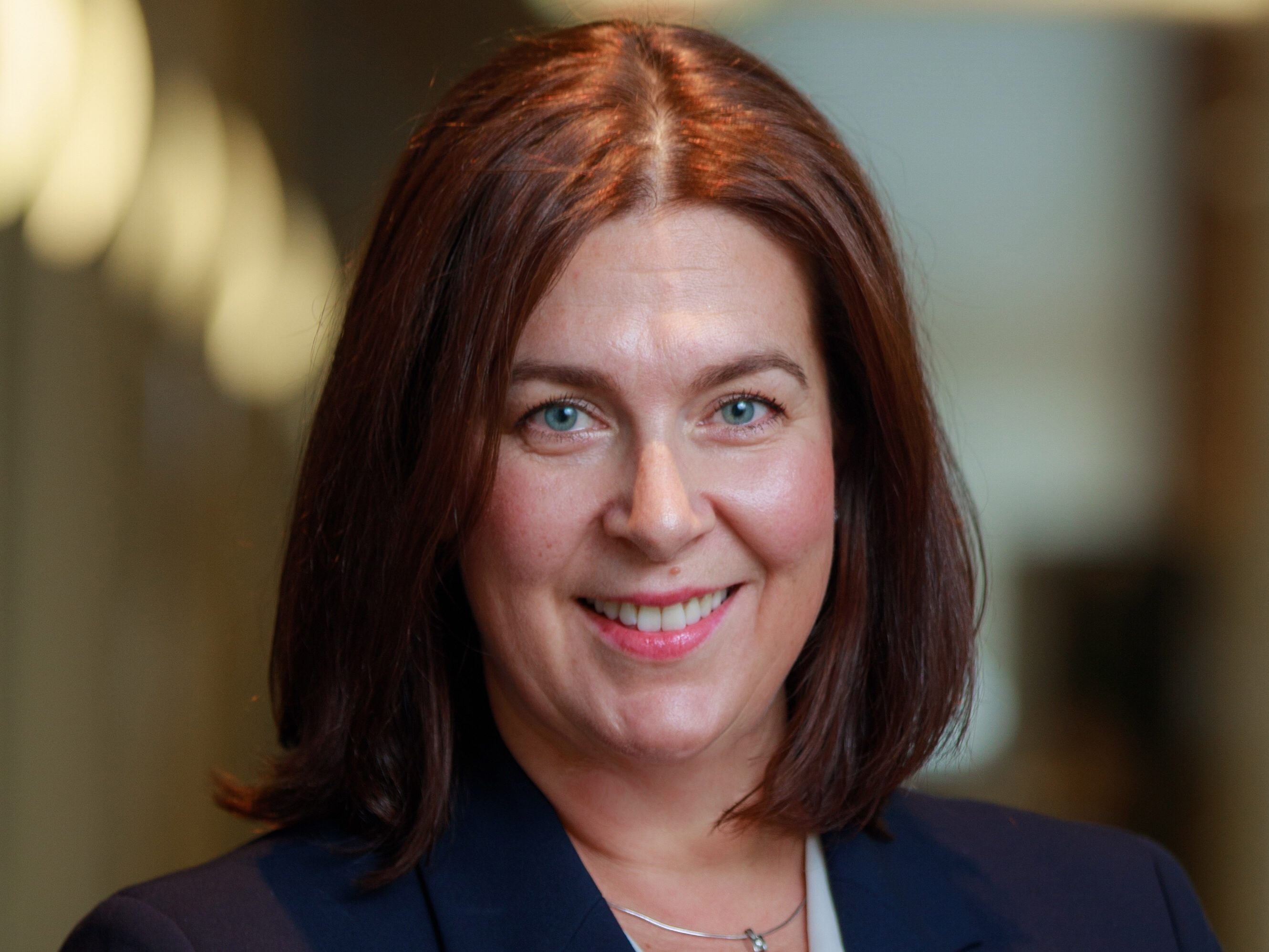 With a growth trend in the hospitality sector and a new generation of high-tech amenities and construction materials available, developers have the necessary means and market conditions to build faster and more efficiently but also maximize each guest's experience.
Kate Ivanova has been working in the industry for more than 20 years and currently holds the position of vice president at Chicago-based McHugh Construction. In an interview with Commercial Property Executive, she touched on the new trends in hotel development—including the emergence of micro-hotels and dual- and triple-brand hotels—the challenges and opportunities of the sector, as well as the perception shift regarding women holding leadership positions in the construction business.
What are the overall trends for this year when it comes to hotel development and redevelopment?
Ivanova: One of the newer trends in hotel development is the emergence of dual-brand and triple-brand hotels in the market. Another new trend making its way to the market are micro-hotel units, where rooms are very small and efficient, and amenities are spacious and welcoming. With many new, independent hotel brands breaking into the market, we are seeing the guest experience evolve in new and exciting ways.
Instagram-worthy hotel rooms are replacing traditional, formal décor, which creates a home-like feel. Design functionality has taken center stage—gone are the clunky desks and dressers, replaced by more ergonomic and functional furniture combined with open closet concepts. Another popular trend is an enhanced bathroom experience. In addition to dramatically improved lighting, tubs have been replaced with showers and swing doors have been replaced with barn doors to make baths more spacious.
How did tech change the game when it comes to hotel upgrades?
Ivanova: Technology has created a whole new category of amenities that once were considered upgrades, but today are mandatory for hospitality venues. First and foremost, a reliable and consistent Wi-Fi connection is a must, not only in guest suites but in common areas, outdoor terraces and fitness centers as well. We're also seeing some exciting new uses for smartphones throughout the industry—mobile apps are replacing room keys, allowing for remote check-in and check-out, and enabling guests to communicate with valet and concierge personnel with the touch of a button. These simple developments will likely have significant implications for hotel construction and reconstruction, as developers rethink how guests interact with the hospitality venues.
How has the hospitality sector changed in Chicago this past decade? What are the key issues today?
Ivanova: We've seen an enhanced focus on public spaces—making lobbies and lounges more attractive and welcoming. Strong food and beverage components are another key element. Typically, these will be found in the lobby to capture the most guest traffic.
Additionally, the new-construction market is busy. Construction materials are constantly evolving, providing us with new ways to achieve the design intent at a lower cost or in a shorter time frame. BIM, 3D cloud surveys, web-based PM software and other tools have become more sophisticated and significantly improved coordination among project stakeholders. What used to be built fast is now built even faster, so finding efficient and cost-effective ways to execute the work is our priority.

What are the challenges you come across in redeveloping hotels across Chicago? How did you overcome them?
Ivanova: Every project is unique, but there are some similar challenges we face across the board. The top two challenges are time constraints and noise restrictions. Most hotels are fully operational while renovations take place. Therefore, we must be invisible and quiet. However, construction is neither of those. To combat this, we work closely with the hotel operations team to understand their business needs and requirements.
From there, we can plan out the noisiest activities and isolate the public from the construction zone, ensuring a superior guest experience remains intact. Often, time is of the essence, so activities are planned in great detail from day-to-day and even hour-by-hour scheduling. We also make it a priority to meet daily with hotel operations teams to augment or adjust our plans as necessary. It is a very fluid process and constant communication is the key to success.
What are some of the key growth opportunities in the hospitality and commercial construction industry to look forward to these coming years? In what way?
Ivanova: Chicago remains a popular destination for conventions. Last year's convention traffic broke records, and though 2019 is expected to see a slight decline, 2020 is predicted to be another record-breaking year. Outside of conventions, our city's one-of-a-kind architecture and attractions continue to drive tourism, with visitors coming to Chicago year-round. As more members of Generation Z begin traveling, we are likely to see a shift in travelers' preferences that will drive even more new hospitality development and renovations of existing ones.
What do you find appealing about the construction industry? How did you get into the business?
Ivanova: I love the pace of construction, the challenge, the urgency and the logic. I get to be a part of the changing Chicago skyline by transforming some of the most famous and iconic properties across the city, side by side with some of the best people in the industry.
Compared to 10 or 15 years ago, how much has the perception changed regarding women working and assuming leadership positions in this industry?
Ivanova: The perception has drastically changed. In 2000, I was one of the very few women on the job site, and usually the only one in construction management. But I did have my own porta-john with a key. How many men can say that? Today, I find it elevating to see so many women involved with all aspects of a project—developers and clients, architects and engineers, owner reps, construction managers, business owners… the list goes on. These women are not just involved in these projects, they are in leadership positions with significant responsibilities.
This industry will most likely remain male-heavy, but it is definitely not male-dominated anymore. Personally, I don't want my career to be defined by just being a woman in a male-dominated industry but rather by my professional achievements, my contributions to my company's success and helping the next generation seize opportunities for growth and development.
What are your professional goals for 2019?
Ivanova: My goal for 2019 is to flawlessly execute McHugh's upcoming hospitality projects. Beyond that, I am always looking for ways to create new opportunities in different market sectors for McHugh while strengthening existing relationships with our clients, subcontractors and design partners. I hope to continue expanding our team and training and mentoring the next generation of team members, men and women, so they can carry on McHugh's legacy in the future.