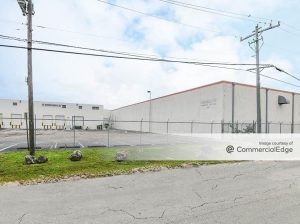 HighBrook Investors has acquired a four-property industrial portfolio—three in Miami and one in Tampa, Fla.—totaling 740,400 square feet from Seaboard Warehouse Terminals. Americas Commercial Real Estate facilitated the sale and represented the buyer, while The Katsikos Group represented the seller. The portfolio traded for nearly $70.4 million, according to a social media post by Americas CRE.
Seaboard Warehouse Terminals had owned the rail-served buildings since they were developed, CommercialEdge data shows. The sale also included a 13.2-acre vacant lot adjacent to the Tampa property.
Phillips Realty Capital structured a $57.5 million acquisition loan for HighBrook Investors. Rialto Capital Management funded the bridge loan.
All four properties are accessible via CSX freight train railroad. The properties within Miami's Hialeah submarket are on three contiguous parcels at 3455 NW 54th St., 5400 NW 32nd Court and 5530 NW 32nd Court. The three were built between 1959 and 1970 and are within an Opportunity Zone.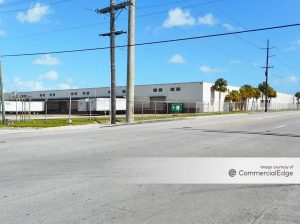 The buildings feature rail doors, a dock leveler along with dock bumpers. The 3455 NW 54th St. property provides HVAC as well as three additional dock positions. The 5400 & 5530 NW 32nd Court properties provide a total of 16 dock high doors and 36 dock positions as well as refrigerated storage and insulated ceilings, according to CommercialEdge data.
The Miami properties are less than 5 miles from Miami International Airport, while the Port of Miami is roughly 8 miles southeast.
The Tampa property, located at 6708 Harney Road, is the largest of the four, totaling 434,000 square feet and is also the newest, having been completed in 1987. The warehouse has 62 dock-high and two grade-level loading positions. The property is within a mile of Interstate 40, with the Port of Tampa approximately 10 miles away. Tampa International Airport is roughly 17 miles away.
The industrial boom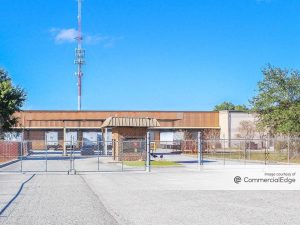 Industrial remains among the most coveted commercial real estate asset classes. In the first half of 2021, the U.S. transaction volume reached $23.3 billion, according to Commercial Edge. If the trend continues, 2021 could surpass the record $45 billion in sales registered last year.
Metro Tampa recorded $713 million in industrial sales during the first two quarters of 2021. As of June, Tampa had approximately 5.5 million of square feet of industrial space under construction, representing 2.7 percent of the stock. Meanwhile, industrial rents across metro Miami rose 4.4 percent year-over-year through June, outperforming the 4.2 percent national average, according to the same CommecialEdge report.