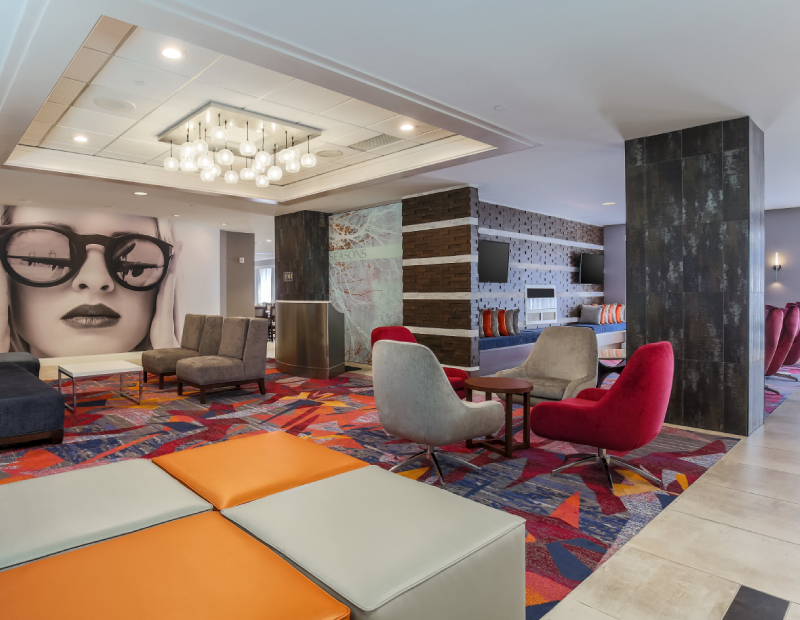 HHM has acquired the DoubleTree by Hilton Atlanta Airport. The 220–guestroom property has 4,500 square feet of meeting space, multiple food and beverage outlets and a fitness center and swimming pool.
The DoubleTree by Hilton Atlanta Airport is close to Hartsfield-Jackson Atlanta International Airport, which for 20 years running has hosted more passengers than any other airport in the world, a total of more than 107 million in 2018. The recently renovated property is also only a few miles from downtown Atlanta and the Georgia International Convention Center, Delta World Headquarters and Porsche's North American headquarters.
"The DoubleTree Atlanta marks HHM's first hotel with the DoubleTree brand, further expanding a strong and growing partnership with Hilton, which now includes 27 managed hotels in our portfolio," David McCaslin, HHM executive vice president, said in a prepared statement. "Further, this acquisition marks continued growth for our investment and operations platform, which now oversees six major airport hotels, including the Westin Dallas Fort Worth Airport and the Sheraton Miami Airport."
HHM operates 125 hotels across the U.S. and has brand affiliations through Marriott, Hilton, Hyatt and Intercontinental Hotel Group. The portfolio is particularly strong in Texas, California, New York City, Boston and Miami.
HHM did not reply to Commercial Property Executive's request for information.
Super Bowl rush, uncertain future
Off to a strong start from having hosted Super Bowl LIII, the Atlanta hospitality market can anticipate a solid 2019, with a first-quarter surge in RevPAR, followed by a modest 2.0 percent increase over the rest of the year, according to a 2019 market outlook from CBRE.
"A projected slowdown in economic activity nationwide is expected to suppress RevPAR growth in the next few years, with a recovery expected by 2022," the CBRE report states.
On the investment side, about 6 percent of the metro Atlanta hospitality supply—45 properties totaling 5,659 guestrooms—changed hands in the 12 months ending September 2018.