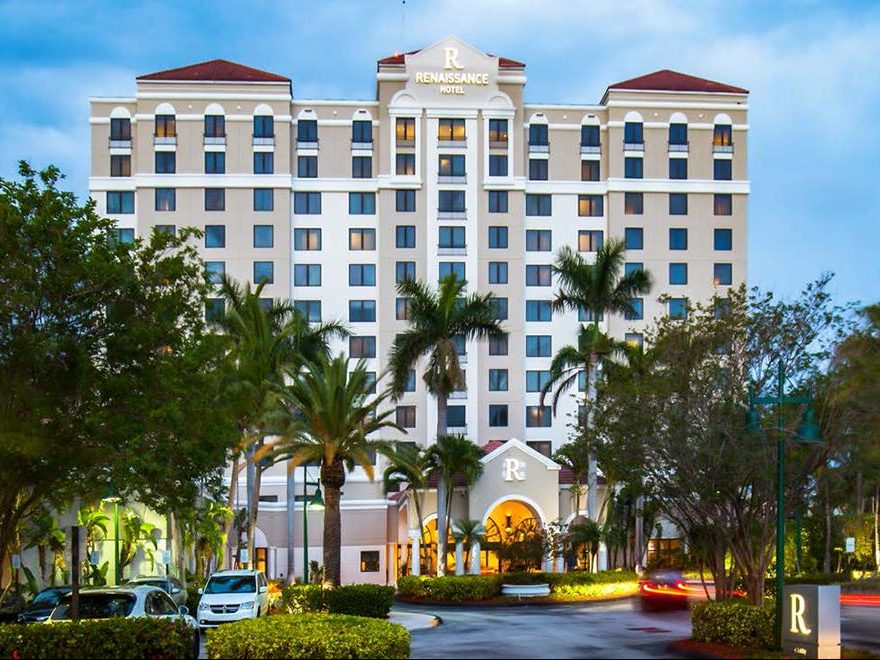 Acting on behalf of a joint venture of DoveHill Capital Management and Starwood Real Estate Income Trust Inc., HFF recently orchestrated approximately $42.3 million in financing for the acquisition of the Renaissance Fort Lauderdale Cruise Port Hotel in Fort Lauderdale, Fla. The joint venture acquired the 236-key hotel from Noble Investment Group in a $66 million transaction.
Originally developed in 2001, the Renaissance Fort Lauderdale occupies 3.3 acres at 1617 S.E. 16th St., right in the middle of the 17th Street Cruise Port district. HFF secured the acquisition financing for the property through a top-tier CMBS lender, providing the DoveHill-led joint venture with a the 10-year, full-term, interest only, fixed-rate loan. The lender was one of many that took interest in the opportunity.
"The response to the loan request by life insurance companies, banks and CMBS lenders was overwhelmingly positive," Maxx Carney, a director with HFF, told Commercial Property Executive. Joining Carney on the HFF debt placement team representing the borrower were Josh Simon, managing director, and Tyler Dumon, an associate with the commercial real estate and capital markets services provider.
ALLURE OF THE SUNSHINE STATE
The Renaissance Fort Lauderdale loan follows a host of financing packages that HFF has orchestrated for assets across Florida this year. The long list of transactions includes the arrangement of a $45.8 million loan for Park Partners Residential's refinancing of the construction loan for the 260-unit PARC3400 multifamily community in Davie. HFF landed $125.6 million in financing for a development group's construction of the 38-acre Uptown Boca mixed-use lifestyle center in Boca Raton. Also, acting on behalf of SecYour Storage Property Group, the firm secured first mortgage financing totaling $5.8 million for the acquisition and expansion of the 389-unit Princeton Self Storage facility in Melbourne. Florida is a big magnet for real estate investment dollars today.
"The state continues to benefit from its robust tourism industry as well as positive net migration from other states due to its friendly business and tax climates and the quality of life the region can offer," Carney said. "This growth has helped support strong real estate fundamentals which has made the region a very desirable market for both domestic and foreign debt and equity capital."