September 7, 2010
By Allison Landa, News Editor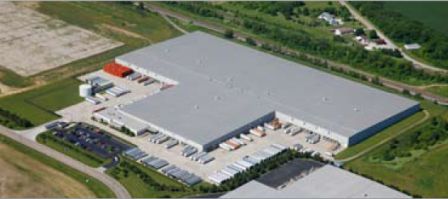 The Portland, Oregon office of Holliday Fenoglio Fowler said Tuesday that it has nailed down an impressive amount of financing for a six-property industrial portfolio: $114 million. The facilities are located in Georgia, Illinois, Ohio, Pennsylvania and Texas and total 4.7 million square feet.
According to HFF senior managing director Lloyd Minten, who worked exclusively on behalf of Cardinal Industrial Real Estate Services to secure the loan, the planned securitization underscores the improvements in the capital markets through the re-emergence of the CMBS market.
The portfolio was completed in the mid-to-late 1990s and consists of bulk distribution centers. Its acquisition increased Cardinal Industrial's portfolio of single-tenant United States industrial assets to 13.4 million square feet.
So does this indeed mean the CMBS market is re-emerging? Not necessarily. According to analytics firm Trepp, the August delinquency rate for loans backing these securities jumped 21 basis points to nearly 9 percent. However, it's not a bad idea to see transactions of this type as somewhat of a start in the right direction.