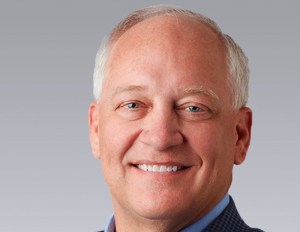 The health-care sector is poised for growth this year, with the current business conditions paving the way for major expansions going forward. Amplified by the ongoing health crisis and shifting demographics, the industry is undergoing major changes, which include the fusion with other real estate sectors such as retail.
The health-care-retail synthesis resulted in new conversions, which lend themselves to a number of different uses—ranging from super clinics to specialty care—further prompting retailers such as Amazon or Walmart to enter the traditional health-care market. In an interview with Commercial Property Executive, Shawn Janus, national director of health care at Colliers International, discusses the synergies between the two sectors.
---
READ ALSO: Where CRE Meets Health and Social Justice
---
What drives this crossover happening between health care and retail?
Janus: As an asset class, retail has been impacted by online shopping's continued growth over the last few years. Retail landlords have been looking for other tenant types to fill their vacant spaces.
Health care, on the other hand, has been transitioning to an outpatient model fueled by the consumer's desire to access physicians and medical procedures closer to their homes. Retail assets are located in desirable locations and health-care providers are looking at similar demographic drivers to pinpoint where they'd like to locate. It's a natural intersection.
Give us some examples of projects that speak to this trend.  
Janus: Examples run the gamut from large-scale conversions of regional malls into multi-use projects that incorporate a health-care/wellness component, such as the Northland Center regional mall in Southfield, Mich., to infill spaces in strip and power retail centers where physician practices are signing leases for individual spaces formerly leased to retail tenants.
What are the challenges arising following this fusion?
Janus: There are a variety of hurdles. Some examples are parking ratio requirements, non-compete language that may be embedded in existing retail tenant leases, plumbing capacity, use restrictions for health-care tenants relative to other uses in the retail center and the potential need for zoning changes, to name a few.
Are there any marketing/business strategies that health-care providers could borrow from retail to remain competitive in the constantly changing health-care landscape? 
Janus: There are lessons to be learned from retail's successes, as well as its missteps. I mentioned online shopping earlier. Health care's equivalent is telehealth. While telehealth has been around for a long time, it wasn't until the pandemic that its use exploded.
Health-care providers were thrust into the telehealth age overnight, retail has been dealing with increased online shopping over a period of time. It's an area where health care can leverage the retail experience. Health care has some added layers to deal with, such as HIPAA privacy regulations, but there are core elements that can be leveraged.
---
READ ALSO: 'Turning Point' for Office in 2022
---
Tell us more about other types of real estate product that are being repositioned into health-care assets.  
Janus: We're seeing the influence of health care across a spectrum of asset classes. Health-care providers are offloading administrative uses to more traditional office settings, rather than having them located on hospital campuses where there may be better uses for the space from a clinical delivery perspective.
Industrial is another example. The pandemic's disruption of the supply chain has providers rethinking the traditional third-party model and evaluating controlling their own inventory/supply chain.
How do you see this reimagined retail-health care fusion going forward?
Janus: I believe health care will continue to provide foundational support to the retail asset class. The sector's move to a more convenient, consumer-centric model is here to stay. The old real estate adage of "location, location, location" has taken on increased importance in the health-care world, and retail has traditionally owned those sites.
Are there any other trends in the health-care sector we should keep an eye on? 
Janus: Health care is an ever-evolving industry. Three key trends are the retail-health-care dynamic we've been talking about, along with telehealth and the supply chain evolution. The industry is also highly regulated. and government plays a big role. The new administration's proposals and their upcoming negotiations with Congress will be must-watch TV from a health-care industry perspective. The real trend is that federal and state government will continue to influence health care in a major way, resulting in a permanently shifting landscape.