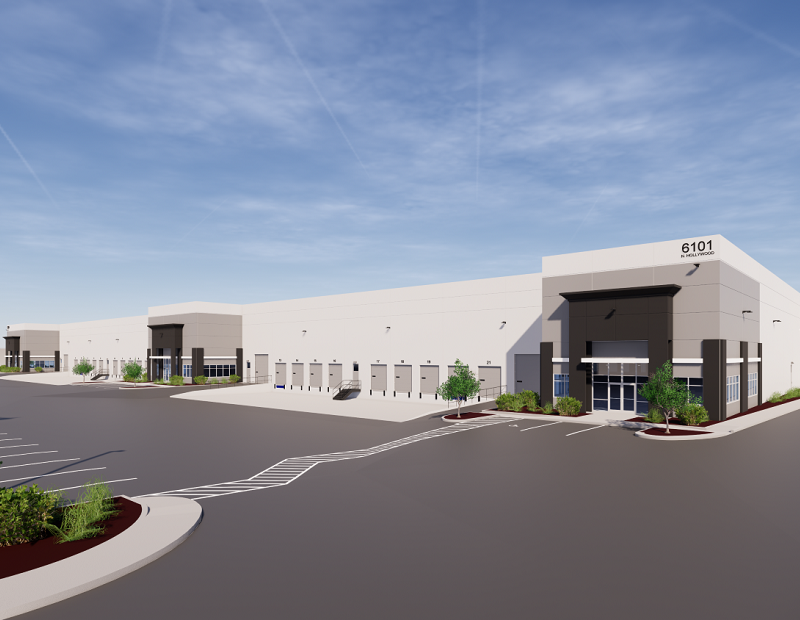 Harsch Investment Properties has broken ground on Speedway Commerce Center IV, a 167,444-square-foot industrial project in Las Vegas. The development, estimated to wrap up construction next spring, will add to the firm's existing 2.7 million-square-foot portfolio in the immediate area.
JLL's Jason Simon, Rob Lujan and Xavier Wasiak are heading up leasing efforts for the property. The same team is also marketing Harsch's newly completed Speedway Commerce Center III. The two buildings, totaling 723,704 square feet, delivered in spring.
Located at 6101 N. Hollywood Blvd., the 9.4-acre project site is within a mile of Interstate 15, less than 10 miles from the city center. The North Las Vegas submarket is the largest in the metro, home to more than a third of the market's total stock. The area also boasted the highest absorption in the first half of the year, according to a recent report from Colliers International.
The developer's plans for Speedway Commerce Center IV call for minimum clear heights of 32 feet, an ESFR sprinkler system, 60-foot speed bays, evaporative coolers and parking at a ratio of 1.4 spaces per 1,000 square feet.
Although the vast majority of Nevada's industrial inventory is concentrated in Las Vegas, development is occurring in other parts of the state. Last summer, Polaris Industries broke ground on a 475,000-square-foot distribution center 30 miles east of Reno.