By Scott Baltic, Contributing Editor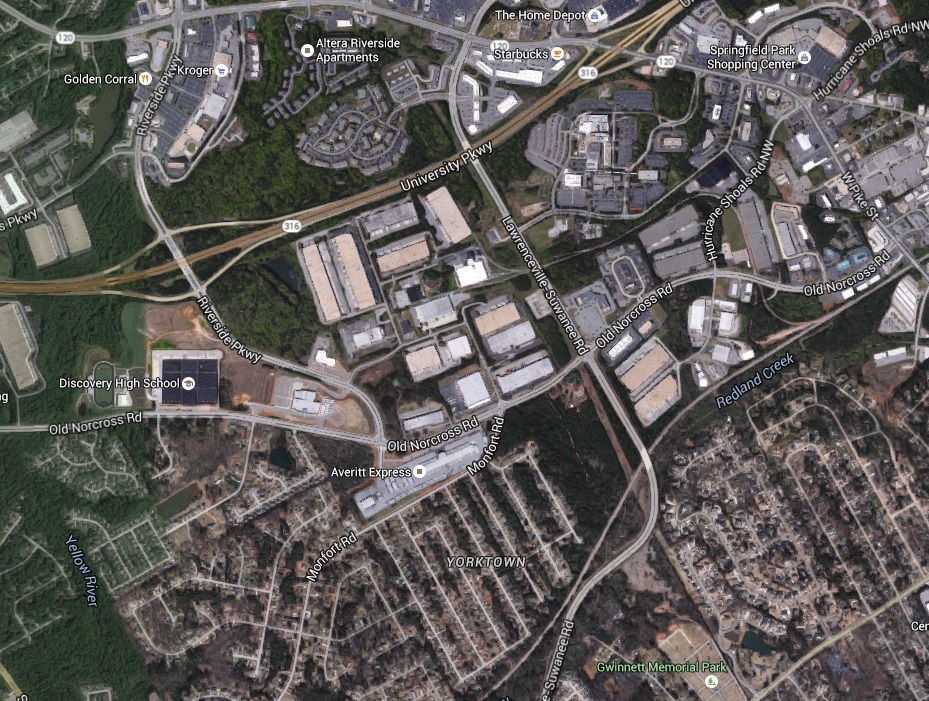 Atlanta—Gwinnett 316, a 15-building, 2.2-million-square-foot distribution park in Atlanta's I-85/Northeast submarket, has been purchased by Hillwood, a Perot company, of Dallas, it was announced Tuesday. Hillwood did not respond to Commercial Property Executive's request for additional information. A 2015 end-of-year report from Colliers International, however, stated that the industrial park sold for $102.6 million, or $44.96 per square foot.
The park is one mile off GA Hwy 316, which provides immediate access to I-85, as well as convenient access to I-285, metro Atlanta's perimeter highway. It's part of a 424-acre master-planned development and consists of 15 rear- and front-loading distribution buildings ranging from 70,000 to 200,000 square feet.
The buildings have an average completion year of 1992 and feature an average 24-foot clear height, ESFR sprinkler systems, T-5 lighting, ample parking and low office buildout. Suite sizes range from 4,000 to 200,000 square feet. Hillwood reportedly has already started capital improvements that include enhanced landscaping, parking lot and roof refurbishments, and make-ready improvements of vacant space.
"We see tremendous growth in this market and with opening our new Atlanta office, this infill portfolio expands the Hillwood footprint to 4.7 million square feet in metro Atlanta," Todd Parker, senior vice president and Southeast market leader, said in a prepared statement.
"We don't see high-quality established industrial parks like Gwinnett 316 come on the market very often, so we worked hard to make this transaction happen," Tom Fishman, evp of acquisitions and dispositions, said in the same statement.
Atlanta's industrial market is doing swimmingly, according to the Colliers report, with massive absorption (15.1 million square feet in 2015), a vacancy rate at its lowest point since early 2001 (8.0 percent) and an average rental rate that just hit $4 a square foot ($4.01, to be exact) after rising 9 percent year-over-year.
The Northeast Atlanta submarket saw more than 4 million square feet of absorption on an inventory of 179.1 million square feet, according to Colliers. Three sizable projects are under way there, totaling about 1.56 million square feet, including a large build-to-suit project for Best Buy.
Image via Google Maps