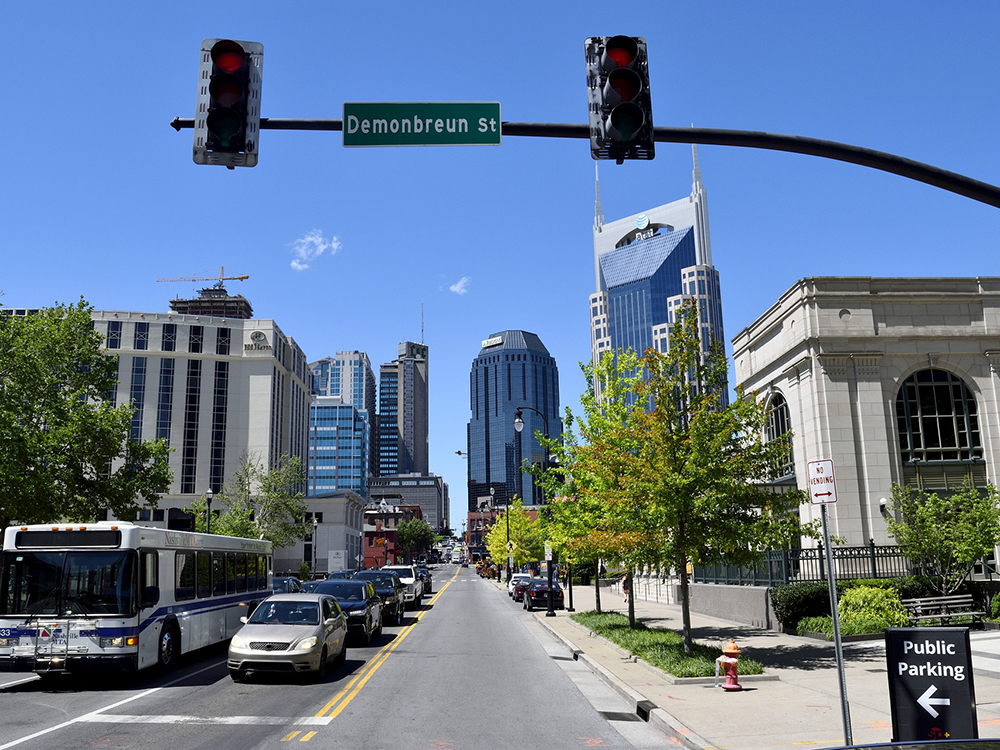 After decades of working to grow Nashville into the booming Southern city that he had envisioned for decades, Mark Deutschmann was soaking in the moment. It was a warm, sunny day in April 2019, and he was riding in the front of a chartered bus full of ULI Spring Meeting conference attendees as it rolled through Nashville's urban neighborhoods. Deutschmann relished playing tour guide, chatting into a handheld microphone, pointing out finished and unfinished real estate projects.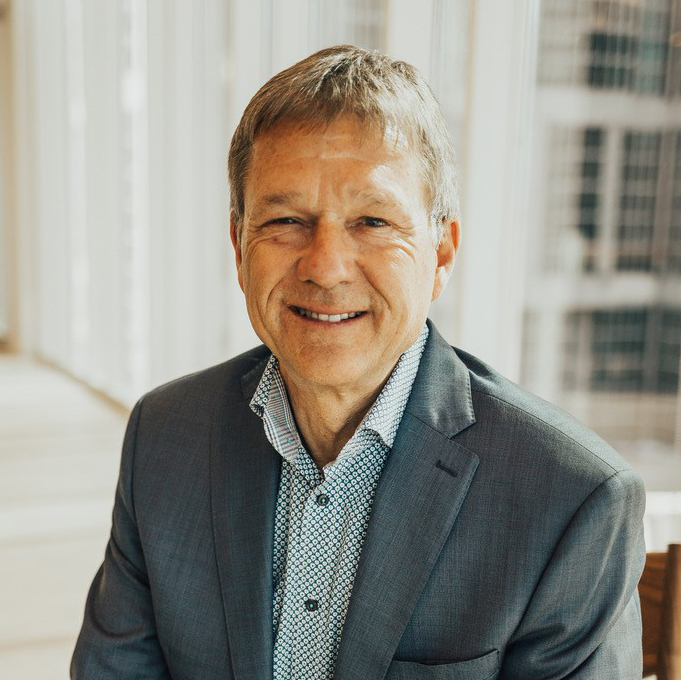 Deutschmann, the founder of Village Real Estate Services, president of Core Development and former chairman of ULI Nashville, has spent 30 years working to reshape Nashville's urban core through adaptive reuse and multifamily developments.
Flash forward four months later. With a new mayor, John Cooper, and a robust economy, all seems to be looking up for one of the country's fastest growing cities. But some city leaders are pondering is whether the city will be able to keep up with its own growth.
Besides its legendary history as a country music capital, Nashville prides itself on its friendly, small-town vibe. It's also a city with a healthcare industry that generates more than $92 billion annually in revenue, is the home of more than 20 colleges and universities and is the largest city and capital of a state with no personal income tax.
"I think the locals are starting to get worried," said Robert Frist, Jr., CEO of HealthStream & co-founder of Nashville's Entrepreneur Center, at a ULI panel in Nashville April 17. "We've done things right and people have come here. As the city grows from a nice small city into an emerging medium-sized city, its risky because we'll attract so many people I'm afraid we won't put in infrastructure fast enough. The next five years worry me a lot."
Who will build it?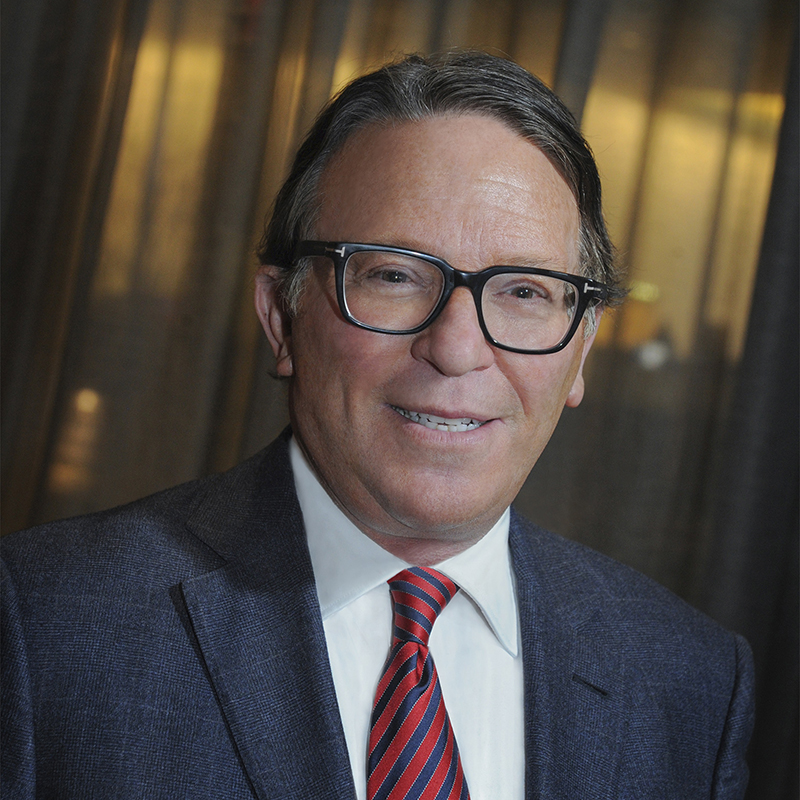 It's not just rapidly growing cities that are worried about infrastructure issues. In large and small cities across the U.S., there is an urgent need for updated infrastructure, including roads, bridges and rail lines. But after a staggering drop in the amount the U.S. spends annually on these projects, and a sharp drop in the number of skilled construction workers, getting infrastructure projects and real estate development done in general is taking longer than ever, said Barry LePatner, a construction attorney based in New York City who authored a book on addressing the country's infrastructure and construction problems.
"While you're seeing continued growth in the number of construction workers each year, you're not seeing skilled workers because many of those are the ones that left and haven't come back," said LePatner, adding that in 2010, more than 1 million construction workers left the industry following the Great Recession. "There's a tremendous national need for the educational system in the construction world to invest in training workers for a huge amount of growth."
One of the biggest hurdles to getting development projects done is cost overruns and longer delivery times. According to a McKinsey & Co. study cited by LePatner, 98 percent of large-scale construction projects in the U.S. incur cost overruns of 30 percent or more and take 12 to 18 months longer than scheduled.
"This is such a critical subject for our economy and our industry that does $1.2 trillion a year, and it scares the heck out of owners," said LePatner.
Making room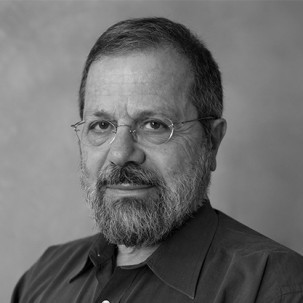 Solly Angel is a professor of city planning at New York University's Institute of Urban Management. He runs a program which advises officials in rapidly growing cities in developing countries.
As someone who has made studying city growth his career, Angel has some hardline opinions about development. In his view, it's not how big a city gets that realty matters—it's how well that city is managed. "Yes, smaller cities grow into larger ones and larger ones grow into mega-cities," said Angel. "There's no limit to city size—Tokyo is 37 million people and it's very well-managed. They've been doing it since Plato. There is no optimal size, it's just a matter of … if they are well-managed and have resources to do it better."
One of the biggest hindrances to growth is NIMBY-ism in neighborhoods where projects are stymied by local residents who don't want development. "The problem for the real estate industry, unfortunately, is that they aren't considered to be an interested party, they just want to build," said Angel. "They're not the consumers, they're not the people that can't afford the housing."
He suggested that people who would benefit most from development, particularly those in need of housing, should form coalitions to combat anti-development groups. "I think shaming these people is the way to go," said Angel. NIMBY supporters, he says, are "making it difficult for a lot of people to live and survive and not letting the city be as productive as it could be by keeping prices high, by resisting and not making room."
Angel believes that cities can tackle infrastructure issues in several different ways. One is autonomous vehicles, which he sees happening within the next few years and which could help streamline traffic on freeways and highways.
Another strategy is decentralizing employment. In the U.S. today, only about 12.5 percent of the labor force works in the CBD, yet most most cities have a high concentration of jobs in the center of the city. And as the cities grow, many of the jobs may move closer to the labor market.
The last approach is to create or expand public transit. Even car-dependent cities can still enhance public transit through systems like high-occupancy bus lanes on major thoroughfares. However, expanding public transit comes down to money, and that capital comes from taxes, said Angel. "The way to fund infrastructure has and always has been from the increased value of the real estate," he said. "There's only one way to do that. People have to understand that linkage—we create value with infrastructure."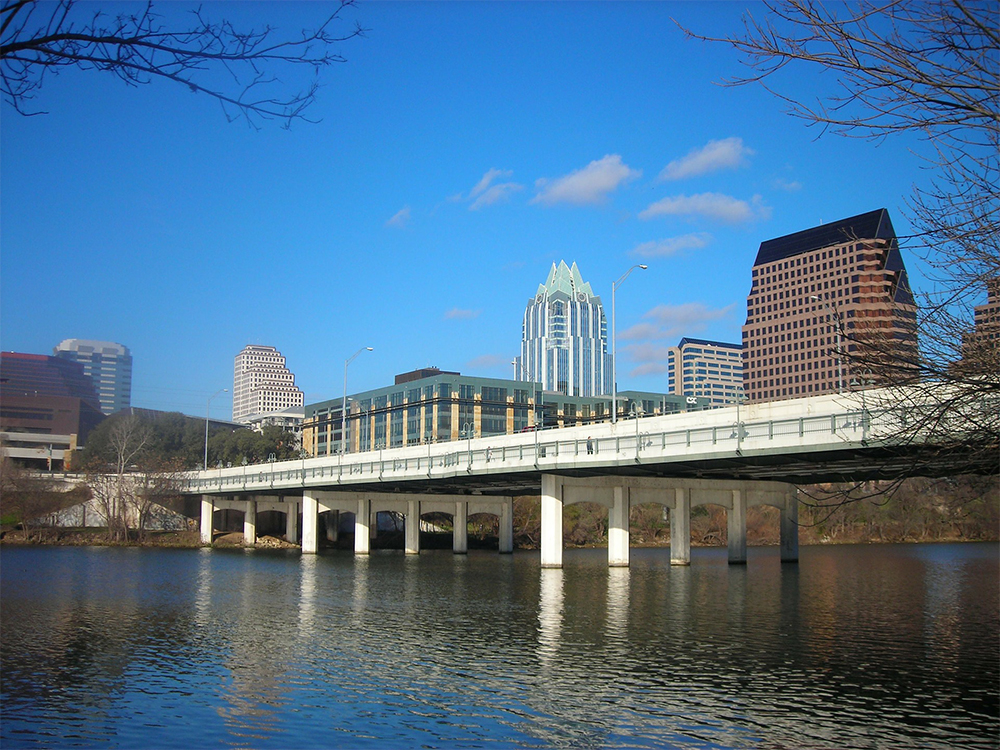 Measured growth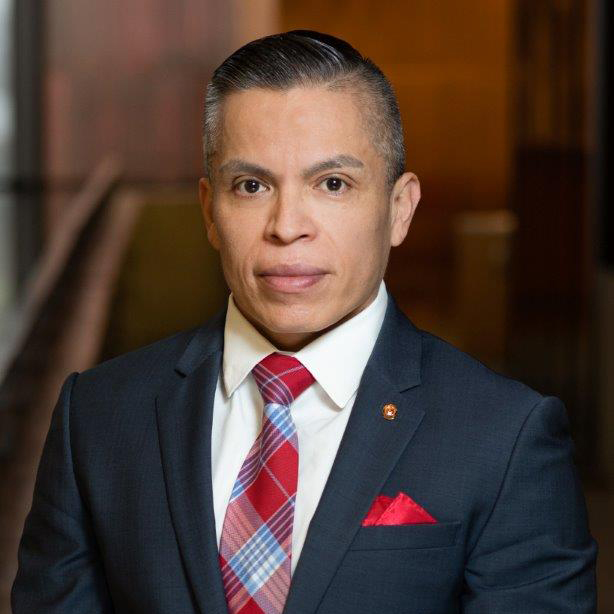 Meanwhile, in another booming southern city, city leaders are feeling good about the future. In Austin, the capital of Texas, the population has doubled every 20 years, said Assistant City Manager Rodney Gonzales. However, that growth has been drawn out in smaller portions every year—about 2 to 3 percent. "It's been this kind of tempered healthy growth over a long time period," said Gonzales.
That gradual but manageable increase that has allowed the city to keep up with growth and plan for the future. The growth of the city has also happened on the periphery of the city, in the suburbs and small towns surrounding the urban core. Areas like Round Rock, Plugerville, and Leander are growing beyond Austin's city limits.
"People that come to Austin realize it's a great region, not just a city," said Gonzales. "A lot of Austin's growth is recognized because of vertical growth. When they see cranes swinging and buildings coming up, folks immediately see that growth and think, 'Oh wow, Austin's growing.' Yes, it is, but so is San Marcos, so is Round Rock."
Public transportation in Austin has improved over the last several years, and expansion plans are in the works. In 2010, a commuter rail line opened that shuttles workers between downtown and the outskirts of the city. Capital Metro, the regional transit agency, is currently working on Project Connect, which will increase public transit throughout the region. That initiative will ultimately go to voters for approval. "City residents have really asked for public transit," said Gonzales. "Folks here are very familiar with public transit and want more of it, understandably so."
And as Austin's office market fires on all cylinders, with millions of square feet of new space in the pipeline, expanded public transportation options are more important than ever.
"We've been fortunate with the long-term steady growth here in Austin in both population, jobs and our economy," said Gonzales. "It's allowed us to really think through strategically how we can accommodate that growth."