By Gail Kalinoski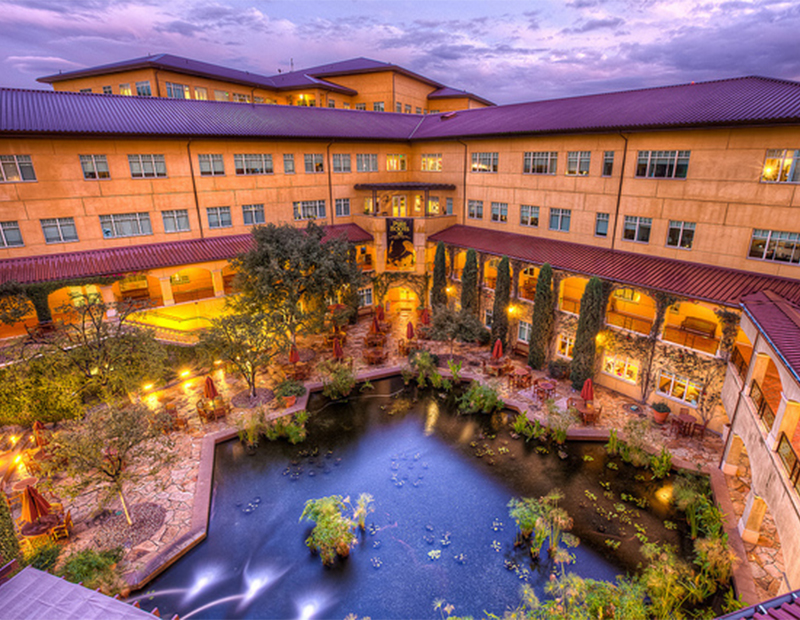 The five-building, 460,000-square-foot DreamWorks Headquarters and Studio Campus in Glendale, Calif., acquired by Griffin Capital Co. LLC in July 2015, has changed hands again. This time going to a South Korean investment firm that bought the NASA Headquarters building in Washington, D.C., just a few months ago.
LA Hana OW LLC, an entity of Hana Asset Management and Ocean West, acquired the 14.7-acre campus for $290 million. Griffin Capital, an El Segundo, Calif.-based REIT, had purchased the animation studio campus in the summer for $215 million. When the REIT bought the asset from SunTrust Equity Funding LLC, it noted that the property was a perfect fit for its portfolio which focuses on business-essential office and industrial assets that are 100 percent triple- or absolute-net leased to blue-chip tenants.
Built in 1997 and located at 1000 Flower St. in Los Angeles' Media District, the Mediterrean-styled campus includes five buildings and features landscaped courtyards, a manmade river, library, fitness center and screening room. It was constructed as a build-to-suit headquarters for the animation studio known for its successful franchises like "Shrek," "How to Train Your Dragon" and "Kung Fu Panda." The property is 100 percent triple-net leased through 2035 to DreamWorks Animation SKG Inc., a wholly-owned subsidiary of Comcast Corp.
"DreamWorks Animation Headquarters and Studio Campus was a great investment; we are pleased by the opportunity to sell the property at a price substantially higher than at purchase. The proceeds will allow us to make strategic acquisitions that provide higher yields to the REIT," Louis Sohn, Griffin Capital's director of acquisitions, said in a prepared statement.
Whats Next?
Griffin Capital said proceeds from the sale will be used to execute a series of 1031 exchanges that, in aggregate, will be accretive to the REIT's economic returns while providing additional geographic, economic and credit diversification. Newmark Knight Frank represented the seller but also arranged the financing for the buyer, noting the purchase is a long-term hold for the buyer, who plans to enjoy strong cash flows from a credit tenant, enhanced by favorable debt.
"We have seen strong interest by foreign capital for Class A, long-term net-leased assets on the West Coast. This is another example of Asian capital targeting Los Angeles for direct investment. This single-tenant asset type is much harder to come by in Los Angeles compared to San Francisco, Silicon Valley and Seattle. It was a great opportunity for Hana and Ocean West," Kevin Shannon, NKF's Capital Markets President, West Coast, said in a prepared statement.
Shannon, Executive Managing Director Ken White and Managing Director Laura Stumm represented the seller, The GC Net Lease (Glendale) Investors LLC, an entity of Griffin Capital. LA Hana OW was self-represented. NKF Capital Markets' Executive Managing Director David Milestone and Managing Director Brett Green arranged the financing on behalf of LA Hana OW.
Hana and Ocean West also teamed up on the acquisition in July of Two Independence Square, a 606,000-square-foot office building at 300 E. St., S.W., in Washington, D.C., that is fully leased to the National Aeronautics and Space Administration through 2028. Hana purchased the property for approximately $360 million from Piedmont Office Realty Trust. Ocean West advised Hana and serves as the U.S. asset manager and property manager for Two Independence Square.
Image courtesy of Griffin Capital Co.