By Keith Loria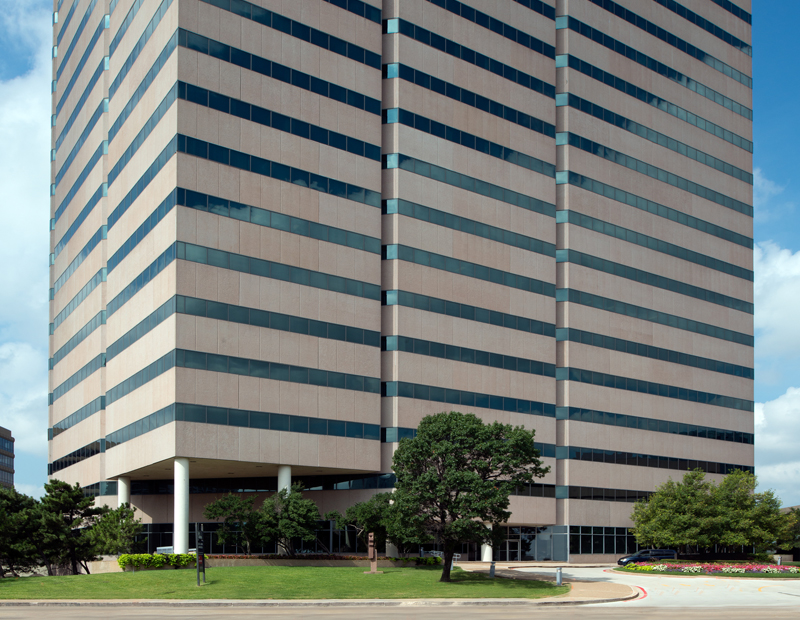 KBS Strategic Opportunity REIT II has acquired 125 East John Carpenter Freeway, a 400,000-square-foot, 18-story office tower in Irving, Texas, from Brookwood Financial Partners LLC.
HFF represented Brookwood in the transaction.
Originally called the Caltex House, the 18-story office tower was sold to Brookwood three years ago by General Electric Credit Equities.
"The appeal of 125 JCF was the size and quality of the asset, the location within the Urban Center and its 60 percent occupancy level at the time of acquisition," Thomas Brown, Brookwood's president & director of acquisitions, told Commercial Property Executive.
According to Brown, its mission when it acquired the property was to increase the property's occupancy with major capital improvements, including upgrading all the common areas, entryways, restrooms, elevators, HVAC systems and landscaping, and it had completed its goal.
"We felt that during our period of ownership, the location was only going to get stronger with the addition of the new retail and restaurant amenities directly across the street and the Music Factory, a short walk away," Brown said. "The addition of these amenities would be appealing to our existing tenants and new tenants that we were seeking to attract to the lease the vacant space."
At the time of the recent sale, occupancy had risen from 62 percent to 83 percent, creating large tenant interest in leasing space at the building.
Improving market conditions
Recent Brookwood data shows the fundamentals of the Greater Dallas office market are increasing with the Urban Center submarket of Las Colinas well-positioned as a suburban market with an urban feel that has tremendous amenities. New developments in the area, such as Gables Water Street and the Music Factory, are expected to only add to the attractiveness of this office market.
This summer, Brookwood Financial Partners LLC sold three office buildings totaling 150,000 square feet located in suburban Philadelphia and the Lehigh Valley area.
Brookwood still owns other assets in the Greater Dallas MSA, totaling approximately 1.4 million square feet, including two properties in Las Colinas, 5601, 5605 and 5525 MacArthur Boulevard and The Embassy.