October 10, 2011
By Barbra Murray, Contributing Editor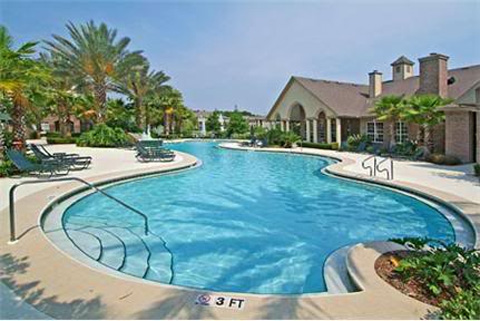 Grandbridge Real Estate Capital has been busy originating multi-family financing and just wrapped up one of its largest such transactions this year with the closing of a $72 million Freddie Mac first-mortgage loan secured by Paradise Island, a 1,112-unit apartment property in Jacksonville, Fla.
Developed between 1990 and 1999, Paradise Island is a multi-structure rental community operating under the management of Perimeter Realty Inc. The 7-year refinance loan, provided through Freddie Mac's Capital Markets Execution product, comes with an interest rate in the low 4 percent range and a 30-year amortization schedule that follows a two-year interest-only period. "We had a CMBS loan that was coming due so we refinanced it 90 days before," Donald Fort, owner of Paradise Island, told Commercial Property Executive. "The rates were very attractive."
"[The process] worked out well," he continued. "We would definitely work with Freddie Mac again."
The thriving multifamily sector is a magnet for investors these days and the trend is evident in Freddie Mac's activities. The government-sponsored enterprise's CME program has continued to thrive despite the upheaval in the CMBS markets over the summer, as Grandbridge points out in its September capital markets update. "When [Standard & Poor's] said that it could not deliver a final rating for the Goldman Sachs/Citigroup securitization in late July, the deal fell apart and investors walked away," the report noted. "Freddie Mac was going to the market with the next CME pool at about the same time as the Goldman deal, and elected to continue the sale even after S&P pulled its preliminary rating. Freddie Mac reported that investors showed an increased interest in the CME offering and classified it as a flight to quality."
Grandbridge has certainly been active in apartment property originations, arranging numerous transactions through Freddie Mac and Fannie Mae. Among its big-ticket deals was the closing of a $75.8 million first mortgage loan secured by the 502-unit Bank Street Commons apartment high-rise in White Plains, N.Y., through Fannie Mae.