By Gail Kalinoski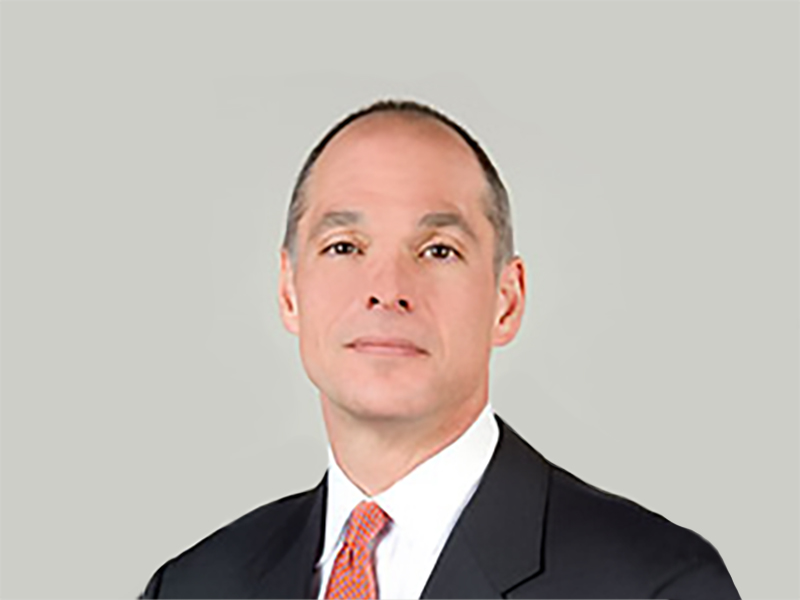 In an effort to eliminate a complicated cross-ownership structure and create a combined company with increased scale and diversification, Government Properties Income Trust is planning to merge with Select Income REIT. The all-stock deal will create a REIT with 213 properties totaling 30.2 million square feet and valued at $6.1 billion.
The planned merger is coming nearly one year after Government Properties Income (GOV) acquired First Potomac Realty Trust, which added 6.5 million square feet of office properties to its portfolio in the greater Washington, D.C., area. That $1.4 billion deal almost doubled GOV's ownership and operation of office properties leased to government and private sector tenants in the region.
The combined REIT, which will maintain its Newton, Mass., headquarters, will change its name to Office Properties Income Trust, or OPI, at closing, and will focus on owning, operating and leasing office buildings primarily leased to single tenants and high credit quality tenants such as government entities. OPI, which will be listed on the Nasdaq, will continue to be managed by the operating subsidiary of The RMR Group Inc. RMR has also managed GOV, SIR and SIR's Industrial Logistics Properties Trust, a REIT that owns warehouse and e-commerce fulfillment facilities throughout the United States.
"GOV, SIR and ILTP have complicated ownership structures, with GOV as SIR's largest shareholder and SIR as the controlling shareholder of ILPT. This transaction will eliminate the cross-ownership and increase ILPT's public common share float, which may benefit SIR shareholders who receive a distribution of ILPT shares. Further, OPI will have increased scale, greater diversification and a broader investment strategy," David Blackman, who is the president & CEO of both GOV and SIR, said in a prepared statement.
Blackman and other executives stressed in press materials and on a conference call with analysts that eliminating the cross-ownership of the three REITs will be a key benefit of the merger. "We create two independent REITs, one focused on office properties, the other focused on warehouse and distribution facilities, both positioned to trade more in line with their peer groups," Blackman said during the Monday analysts' conference call.
The merger, expected to be completed in late 2018 or early 2019, will be a stock-for-stock exchange with SIR shareholders receiving 1.4 shares of GOV for each common share of SIR based on a fixed exchange ratio. Following the merger, GOV and SIR shareholders will own approximately 52 percent and 48 percent of OPI, respectively.
Once the deal is approved by shareholders, but before closing, SIR will distribute as a special dividend all 45 million of the common shares it owns in ILPT to SIR shareholders.
"This transaction addresses a number of the challenges that GOV has been facing, including a high dividend payout ratio, a concentration of near-term lease expirations and a high tenant concentration," Mark Kleifges, GOV's managing trustee & chief financial officer, said in a prepared statement.
OPI portfolio outlined
As of June 30, GOV had 114 properties in 31 states totaling 13.6 million square feet, while SIR had 99 properties in 28 states totaling 16.6 million square feet. By combining the REITs, there will be 213 properties in 38 states and D.C. totaling 30.2 million square feet. Occupancy will be 92 percent and 56 percent of OPI's annualized rent will be paid by tenants that are investment grade rated. Weighted average remaining lease term, currently 4.7 years for GOV and 7.6 years for SIR, will be 6.1 years for OPI.
There will also be more tenant diversity. Currently, about 75 percent of GOV's portfolio are government tenants, that number will drop to 40 percent for OPI. After the merger closes, OPI plans to sell properties valued at up to $750 million to reduce leverage. Blackman described the 27 properties that will be sold as "a pretty broad mix of assets."
Prior to the end of this year, GOV is selling 51 buildings in the D.C. metro region and Southern Virginia area totaling about $450 million. Blackman told analysts those were mainly flex assets obtained in the First Potomac acquisition last year that GOV had been planning on selling. SIR also recently sold land in Hawaii for about $10 million.
Blackman said on the conference call that OPI expects to begin making acquisitions in 2019. "We expect that once we get to our target leverage, we can make acquisitions," he said. "We also are very focused on a capital recycling program that will allow us to kind of prune the bottom assets in the portfolio and reinvest in better, higher quality assets."
Citigroup Global Markets is the exclusive financial advisor to a special committee of GOV's Board of Trustees and Sullivan & Worcester is GOV's legal advisor. UBS Investment Bank is exclusive financial advisor to a special committee of SIR's Board of Trustees and Skadden, Arps, Slate, Meagher & Flom is SIR's legal advisor.
Image courtesy of Government Properties Income Trust