By Scott Baltic, Contributing Editor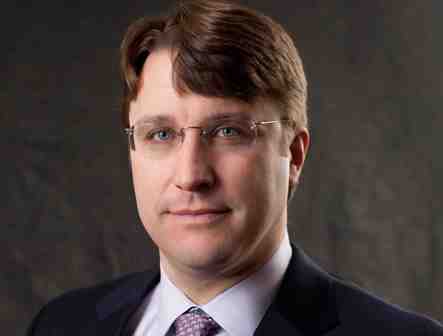 In the latest move by an East Asian player into U.S. CRE, Gemini Investments (Holdings) Ltd., a Hong Kong–listed company, is teaming with Rosemont Realty, of Santa Fe, N.M., in an acquisition-oriented joint venture, the two companies announced Monday.
The JV, named Gemini-Rosemont Realty L.L.C., reportedly has an aggressive three-year plan to acquire and manage Class A institutional-quality office properties in the United States and a $3 billion-plus budget to carry out its acquisition strategy. The company's investment strategy reportedly will build on Rosemont's success targeting Class A properties in gateway, primary and select secondary U.S. markets.
In addition, a "substantial portion" of Rosemont's existing portfolio of 135 buildings totaling about 15.9 million square feet in 22 states will be transferred to Gemini Rosemont. What that means more specifically, a Gemini Rosemont spokesperson clarified for Commercial Property Executive, is that "a great majority of the portfolio," which has a gross asset value of around $2 billion, will be transferred.
The existing Rosemont management will remain in place to run the joint venture.
"Gemini Investments' financial strength coupled with Rosemont's existing platform, management team and superior track record creates a powerful partnership," Gemini Rosemont CEO Michael Mahony said in a prepared statement. "We see great opportunities to continue acquiring high-quality real estate in the U.S. market while also harvesting value for our investors, both existing and new."
"Rosemont, with its comprehensive real estate platform and superior performance history, was precisely the investment opportunity Gemini Investments was looking for in order to invest in the U.S. real estate market," Li Ming, chairman of Sino-Ocean Land Holdings Ltd. and Gemini Investments, said in the statement. Gemini Investments is an investment arm of Sino-Ocean Land, one of the largest real estate companies in the People's Republic of China.
The other major partners in the Gemini Rosemont venture are former Rosemont CEO Dan Burrell, now chairman and CEO of The Burrell Group, L.L.C.; existing Rosemont senior management; and Neutron Property Fund Ltd.
"Sino-Ocean Land and Gemini Investments together represent one of Asia Pacific's leading commercial real estate platforms," Burrell added in the statement. "This is an exceptional opportunity for Rosemont to aggressively push forward its strategic plan."
Asked whether he foresaw any problems arising from the very recent stock market correction (which  has been blamed by some on China's slowing economy), Mahoney told CPE, "The Gemini Rosemont joint venture is both strategic and long-term in nature, and fortunately it transcends what's currently happening in the financial markets. We see no disruption to Gemini Rosemont's business plan; in fact, opportunities may materialize from this turbulence."
In late July, CPE reported on the $4.5 billion purchase by Singapore's Global Logistics Properties Ltd. of a 58-million-square-foot industrial portfolio from Industrial Income Trust, of Denver. Once it closes, the acquisition will make GLP the second-largest owner of U.S. industrial real estate.
And earlier last month, we tallied up some of the recent high-profile acquisitions by Asian investors, particularly Chinese insurance companies, in the U.S. hospitality market, transactions that could total $5 billion by the end of this year.