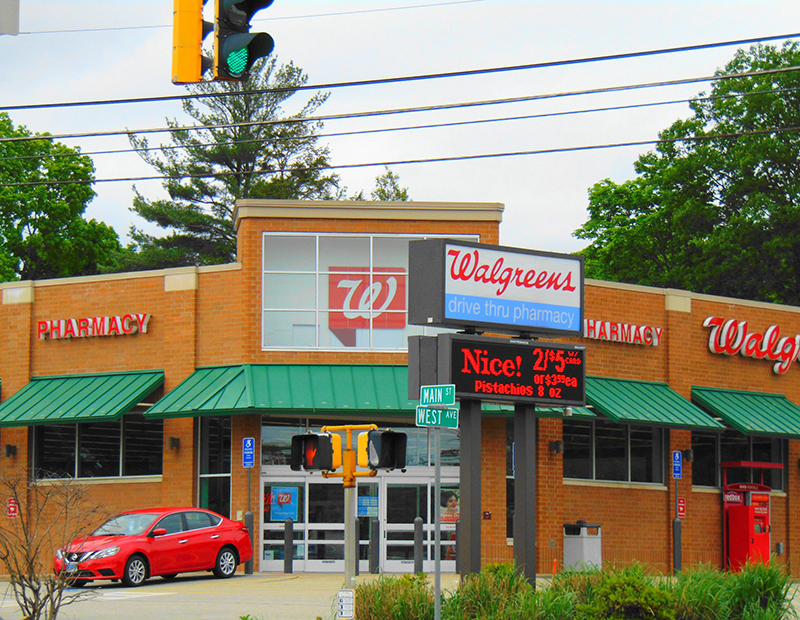 Drugstore giant Walgreens Boots Alliance Inc. said in a regulatory filing this week that it plans to close roughly 200 Walgreens stores in the U.S., representing less than 3 percent of the brand's nationwide footprint. The announcement follows the firm's confirmation in June that it would shutter 200 of its Boots outlets in the U.K.
---
READ ALSO: Net Lease Investors Hungry for Casual Dining
---
The news of the cost-cutting move triggered a fresh round of commentary about the apparent struggles of the retail sector in the U.S. and was quickly followed by the revelation that Yum! Brands, the parent company of Pizza Hut, planned to close about 500 of its underperforming restaurants across the country. But real estate experts that spoke with Commercial Property Executive were far from shaken by the information.
"I think the 200 is fairly insignificant in the grand scheme of things," said John Feeney, senior vice president at boutique real estate investment firm The Boulder Group. "Who it is significant for is the owners of those locations, people who bought these deals as net-lease properties, and now they're going to be in a position where they have to either backfill or reposition the asset."
Walgreens completed the acquisition of 1,932 stores from Rite Aid for nearly $4.2 billion in March of last year, announcing at the same time that it would close about 600 U.S. stores and related assets over an 18-month period. The newly disclosed trimming of its real estate portfolio could be an aftershock of that mega-deal, as the company looks to close underperforming locations or stores with significant overlap, Feeney suggested.
Repurposing a drugstore site
"Overall it probably makes good business sense at some point to close locations that are not as profitable as others, or in markets where you don't want to grow and add new stores," noted Jonathan Hipp, president & CEO of Calkain Cos., a commercial real estate firm specializing in the net lease market. "It is unfortunate if you're one of the landlords of those stores. But Walgreens will pay the rent through the primary lease term."
Hipp told Commercial Property Executive that some landlords will likely try to buy Walgreens out of its leases in certain locations, with the intention of knocking down or remodeling the stores. "Because Walgreens typically picks really good real estate on a fairly large pad, I can guarantee you that for some of those locations, there's most likely a higher and better use than a Walgreens," he noted.
Examples of new uses for a former Walgreens parcel could include a Chik-fil-A outlet with a drive-through. "Chick-fil-A is selling in the [4 percent cap rate] range, whereas currently Walgreens and CVS—depending on the market and the lease term and all that—are in the mid to high fives to sixes," Hipp added.
It's the real estate, stupid
Landlords who played their cards right shouldn't have much to worry about, according to David Sobelman, founder & CEO of publicly traded REIT Generation Income Properties Inc. "Philosophically, I think a lot of people forget the real estate underwriting component of a triple net lease property," he noted. "They put a lot of emphasis on the credit of the tenant or the duration of the lease or whatever. This is a good reminder for everyone that you're still buying real estate."
Sobelman added that "Walgreens specifically picks some of the best real estate in any area of the country—for the most part, corner locations, usually with tremendous access and visibility. The reusability of those locations is really good."