By Scott Baltic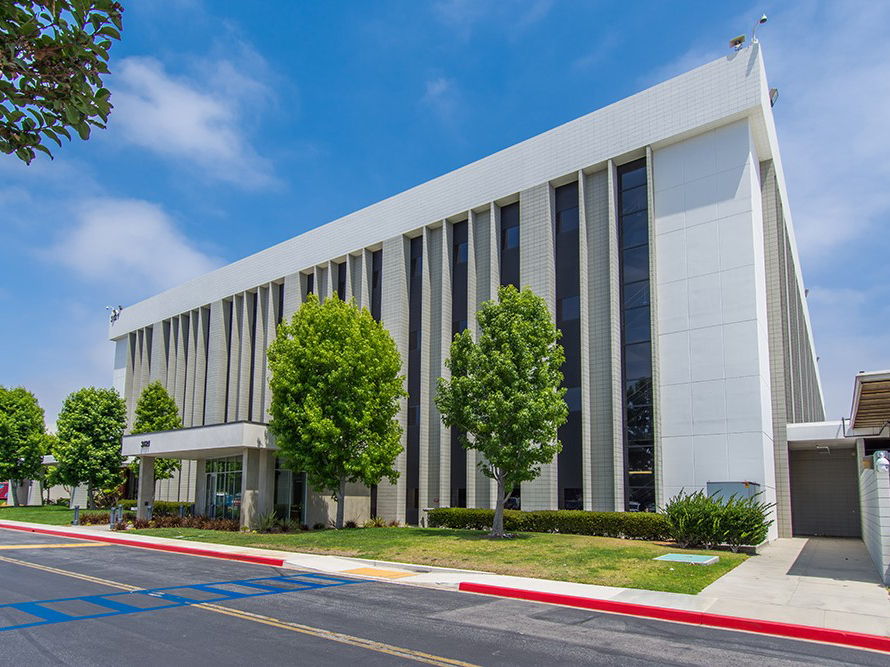 A partnership between Platform Ventures and PMRG has sold a five-building, 574,010-square-foot office/R&D campus in Torrance, Calif. for $124 million to FRM Associates. L3 Technologies Torrance Tech Campus was 91 percent occupied at the time of sale by defense contractor L3 Technologies and Torrance Memorial Medical Center.
The 26.7-acre property is situated at 3100 Lomita Blvd., adjacent to Torrance Memorial Medical Center and the Torrance Municipal Airport, and includes both low-rise office and R&D buildings. It recently underwent a $30 million renovation, as well as the construction of a new lobby. Built between 1967 and 1998 by Hughes Aircraft Co., the asset had last sold for $67 million in late 2016, according to information provided to Commercial Property Executive by Yardi Matrix.
L3 Technologies, which leases 80 percent of the campus, recently executed a 15-year lease extension and expanded operations in what is described as a "mission-critical facility" where the company develops electronic devices for both civilian and military applications. L3 is a major U.S. government contractor, particularly in C3ISR (command and control, communications, intelligence, surveillance and reconnaissance) systems.
"With the recent execution of L3's long-term NNN lease, this campus provides the buyer a secure credit income stream and opportunity to create more value through lease-up of the project's vacant space," NKF Capital Markets Co-Head of U.S. Capital Markets Kevin Shannon said in a prepared statement. "Torrance is enjoying lower vacancy rates as it benefits from El Segundo's terrific market momentum."
NKF's Shannon, along with Ken White and Scott Schumacher, as well as market experts Eric Lastition and Geoff Ludwig, represented the seller. NKF Capital Markets Executive Managing Director David Milestone and Managing Director Brett Green arranged the financing on behalf of the buyer.
Redevelopment plans in the area
Torrance is home to the U.S. headquarters of American Honda Motor Co. and till recently was also home to the U.S. HQ of Toyota Motor North America, though the latter announced in 2014 that it was relocating to Plano, Texas.
The former Toyota headquarters, a 110-acre property, was sold to Sares-Regis Group last October. The property's 2 million square feet of space in 18 buildings includes an on-site data center, four central plants, a hydrogen fuel cell power plant, two hydrogen fueling stations, parking for more than 8,000 vehicles, and two helipads.
Image courtesy of NKF Capital Markets