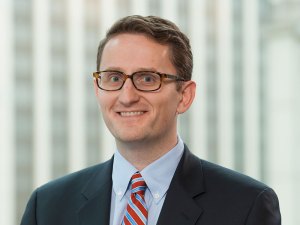 With the summer season now upon us, more and more individuals are eager to travel, shop, and return to establishments in person. As the country continues its slow-moving recovery from the COVID pandemic, the latest signs are pointing to a promising stabilization among REITs' property-level net operating income.
In fact, Fitch found that NOI rebounded an average of 6.1 percent in 2021. This follows its sharp decline during the height of the pandemic, when NOI fell an average of 5.4 percent. Though the overall rates are encouraging, each property sector greatly varied in its rate of recovery—with some faring better than others.
Out of all sectors, hotels performance was very robust, with a 47.8 percent average NOI growth within the past year. However, this growth does not make up for the steep 56 percent decline that hotels took in 2020. With lockdowns causing very few individuals to stay in hotels during the pandemic, the sector took a massive hit that has proven to be difficult to immediately recover from.
Another top-performing sector of 2021 was self-storage, likely drive by the mobility of many individuals throughout the pandemic. NOI growth for self-storage was 18.5 percent on average, coming off of a slight positive growth of 1.9 percent in 2020. This also reflects the radical shifts in housing and state-to-state migration that took place in the pandemic. The Southwest, Rocky Mountain, and New England regions each had the strongest growth, with all areas in excess of 24 percent.
With more and more people returning to in-person establishments, retail NOI also grew at a steady rate of 4.9 percent. Compared to 2020's decline of 5.5 percent, it brings average retail NOI back to nearly pre-pandemic levels. The improvements in 2021 reflects properties reopening and tenants resuming rental payments after mandated property closures and lockdowns experienced in 2020. However, malls appear to still be lagging behind—out of the retail sector, malls had the lowest growth year-over-year at just 2.4 percent.
Office Recovery Lags
Office NOI growth proved to be the slowest to recover, with an average decline of 1.1 percent in 2021. Though they both took a significant hit, urban properties fared worse than suburban—down 2.8 percent and 0.7 percent, respectively. The lagged decline in office performance has been expected because the lease structure supported them at the height of the pandemic. However, as more leases come up for renewal, it is likely that there will be an increased weakness in the sector.
Additionally, in many major cities, return to office rates are still low as work from home policies continue to evolve. The Great Lakes, Plains and Southwest regions experienced the greatest NOI declines, while the Far West showed growth, and the Southeast and Mideast experienced nominal declines.
Despite some variance among sectors, the overall direction of NOI recovery is highly encouraging. The next question will be how the 2022 NOI rates compare against 2021's numbers.
Stephen Boyd, CFA, is a senior director in Fitch Ratings' Corporates group.