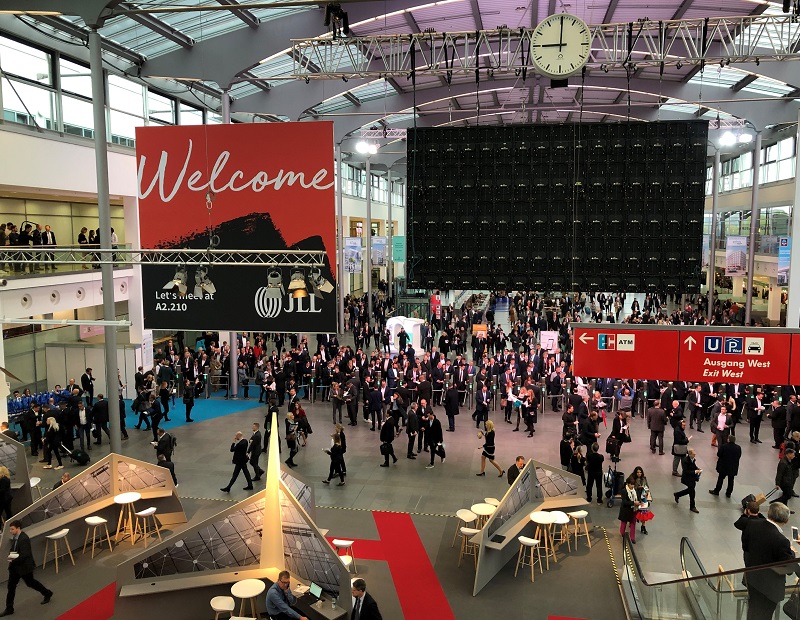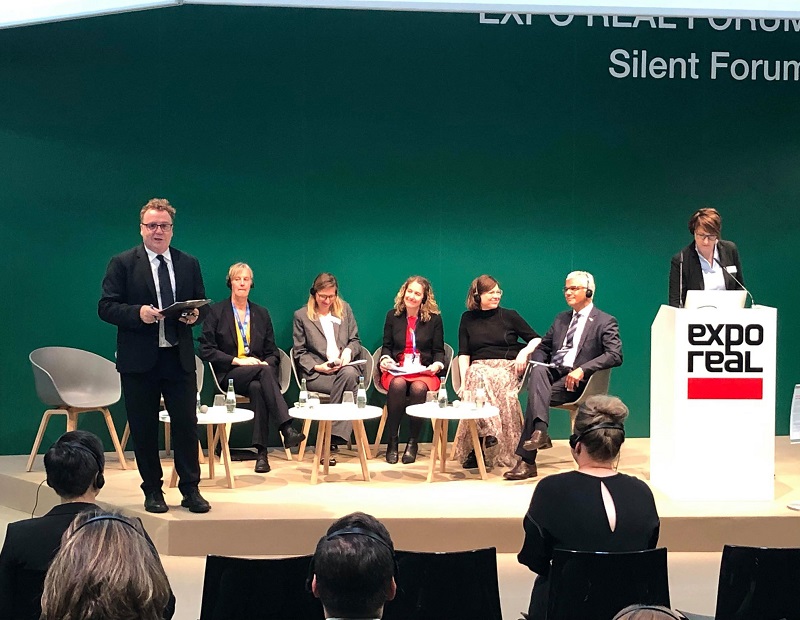 Population centers, economic hubs, infrastructure clusters, tourist destinations and many more. Irrespective of how we think about a city, the truth is we need to find a healthy mixture between all the components that create a city's identity. During an early panel at the 22nd edition of Expo Real in Munich, participants tried to explain if inclusion is indeed possible and if cities can really be for everyone and everything—businesses, buildings, people etc.—simultaneously.
---
Read our full coverage of Expo Real 2019
---
In a conversation moderated by Greg Clark, CBE FAcSS Global Advisor on Future Cities in London, City of Philadelphia First Deputy Commerce Director Sylvie Gallier Howard, City of Bonn Mayor Ashok Sridharan, City of Helsinki Deputy Mayor for Urban Development Anni Sinnemaki, Group Chief Resources Officer Astrid Panosyan and Gesa Ziemer, head of City Science Lab at HCU Halfen City Universitat fur Baukunst und Metropolenentwicklung in Hamburg, Germany, provided their views on the tensions and conflicts that need to be resolved in order to create an inclusive city.
Known as an industrial city, Philadelphia is now experiencing a renaissance. The city is a mecca for Millennials and immigrants due to its affordability when compared to Boston or Washington, D.C., the city's first deputy commerce director said at the panel. Howard admitted that the city's slow growth was a "blessing in disguise" because it allowed them to learn from other cities' mistakes.
"Growing with Equity" is the city's vision for inclusive growth. The framework encourages collaborative political leadership at the state, local and federal levels, as well as a network of businesses, community agencies, educational institutions and nonprofits to work together. Through job creation, investments in education and equitable growth in neighborhoods, Philadelphia is looking to grow, preserve the unique fabric of the city and be competitive at the same time.
Examples from Europe
"We see cities as a complex system," Sridharan said. The region that Bonn, Germany, is part of has more than 1 million residents. One of the problems the city is struggling with is the lack of housing, particularly affordable developments, but the mayor of Bonn admits that there are several communities in the city that do not accept other buildings and oppose many real estate projects.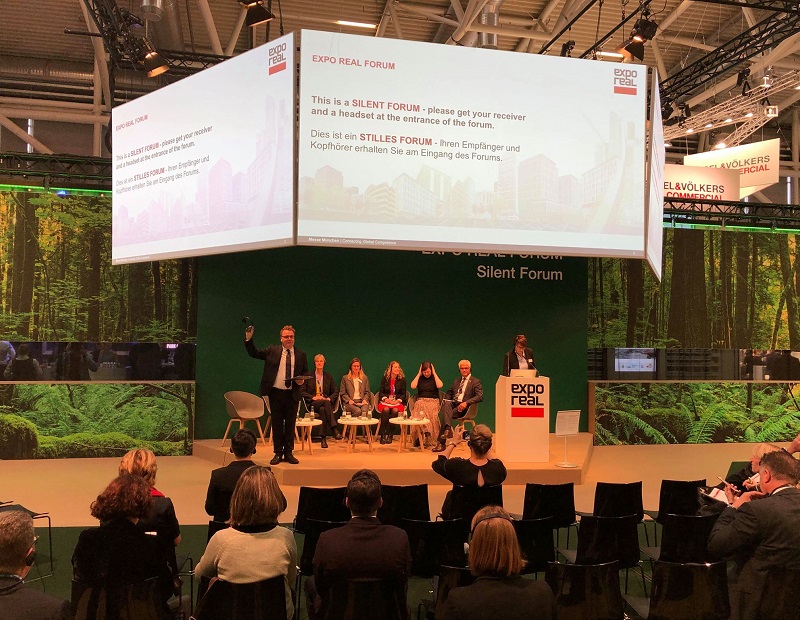 "We have to consider, together with real estate [players], how to implement equality in our cites. We need new houses for living, but we also need new spaces for working. We have to reduce traffic. We cannot reach these goals alone, we have to get together with real estate," said Sridharan.
"The main thing when talking about who the city is for is that the city should be for everyone—those who are coming to the city and those who have grown in the city. The city should be for people to reach their goals and dreams," the deputy mayor of Helsinki added. She offered the example of her growing city, which now has 650,000 residents, with population projected to increase to an estimated 860,000 by 2050. "We need to take action and make sure there is space for people. We need to build and grow for those who come from abroad. We have plenty of companies who need people to come to work. We need to allow immigration," Sinnemaki said.
---
READ ALSO: How Climate Change Is Affecting Real Estate Values
---
Furthermore, Helsinki is also addressing the climate change issue and the need to act now in order to reduce the city's carbon footprint. "The main task in this period of time is to be bold in climate action. Helsinki has committed to be carbon neutral by 2035. The city is for those that are bold and innovative, who have money and expertise to execute and fulfill the task of reducing carbon," she concluded.
The private sector's input
Connections and interactions—this is what cities should be about, according to Panosyan, the private sector's representative at the panel. "I totally agree with the public leaders. Cities are for everyone. It's about companies, entrepreneurs and public services that work. The cities are able now to work with the surrounding cities. When we forget about all that, it creates imbalances: density, congestions etc.," she said. Panosyan stressed that the city is definitely about inclusion and that traditional real estate players should think of themselves as placemakers.
"The purpose of our company is reinventing being together. It's about creating global places with deep roots in the tradition of the city. We need to co-partner and reinvent the civic course. Find ways to go to the people, consult them. It's for them in the end," Panosyan said.
---
READ ALSO: Why Public-Private Partnerships Are Crucial to a City's Growth
---
The private and public sectors need to sit at the same table and find ways they can better serve the residents of any city. "We are not making the most of the collaboration at the moment. We decided on a new master plan that reaches the year 2050. In the public sector, we fear we are not moving forward fast enough," said Sinnemaki.
In some cases, to make the collaboration work, the reputation of real estate developers needs to be restored. "We need to move toward more of a partnership with developers. For the moment, a lot of people think that 'real estate developer' is a bad word. We need to rebrand what real estate is," said Howard.
"The future of the city is bringing people together, making them talk. Companies are about money, I'd invite them to come to labs. Top-down planning doesn't work anymore. People want to know what will happen near them. It's very much about talking to each other, citizen engagement. The city is for all of us," Ziemer concluded.